Categories
By Ingredient
Special Occasions
More Links
How to Cut in Butter
Posted on 2010-05-04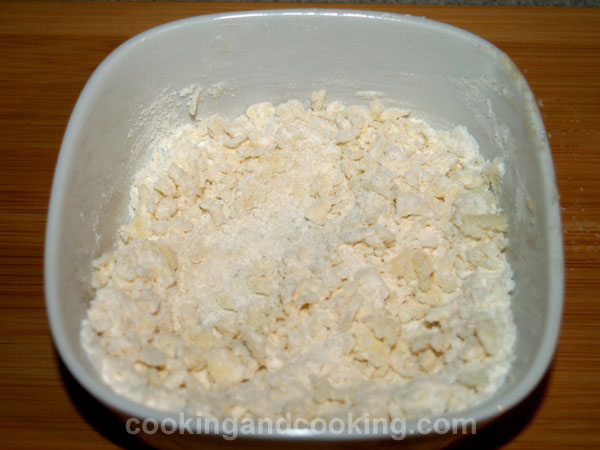 "Cut in" means incorporating solid shortening or butter into dry ingredients (such as flour, sugar mixture...) with two knives, pastry blender or a fork until well mixed.

Print
---
Yield:
INGREDIENTS
unsalted butter or solid shortening
flour or other dry ingredients
INSTRUCTIONS
Take the butter or solid shortening out of the refrigerator as early as possible. Put the flour into the bowl.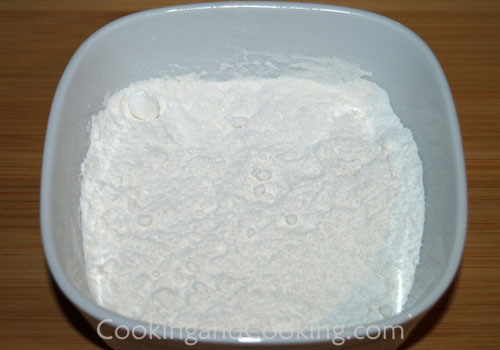 Add the butter or solid shortening to the flour.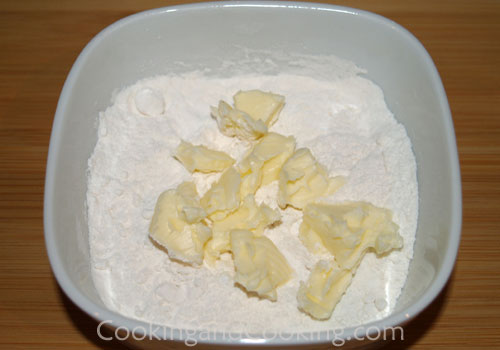 Use a pastry blender (knives or a fork) to push through the butter and cut it into smaller pieces. Result will be better with pastry blender.
Keep pushing and rocking the pastry blender (knives or a fork) against the bottom of the bowl through the flour.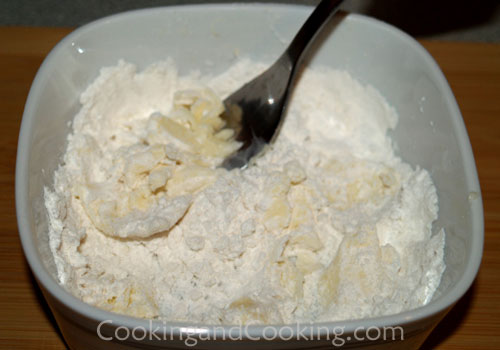 Keep working until the butter clumps are at least as small as small peas. Now it's ready to use.
Note: Please do not use our photos without prior written permission. Thanks!

Print
You might also like these...
Stay In Touch