Categories
By Ingredient
Special Occasions
More Links
How to Cut Corn Off the Cob
Posted on 2010-05-26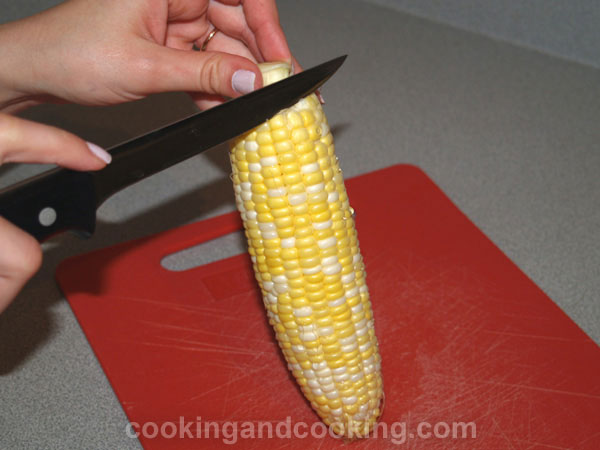 Here is an easy way with step by step pictures to Cut Corn Off the Cob.

Print
---
Yield: corn
INGREDIENTS
INSTRUCTIONS
Note: When you get the corn, don't shuck it until you're ready to use it. For "cutting corn off the cob" all you need are a sharp knife and a cutting board.
Take a fresh corn cob and hold it upright, the bottom pushing against the cutting board.
Use the sharp knife and make long downward strokes on the cob, separating the kernels from the cob.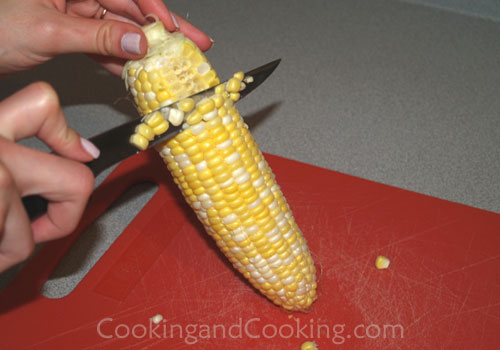 Keep going!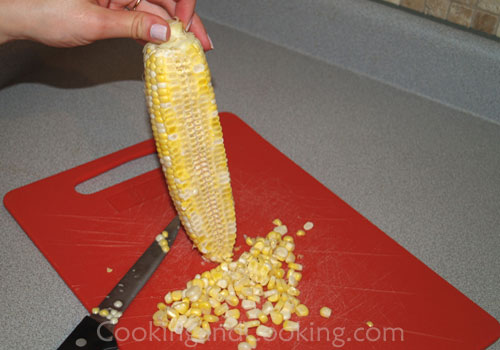 Rotate the cob and repeat until all the kernels are cut.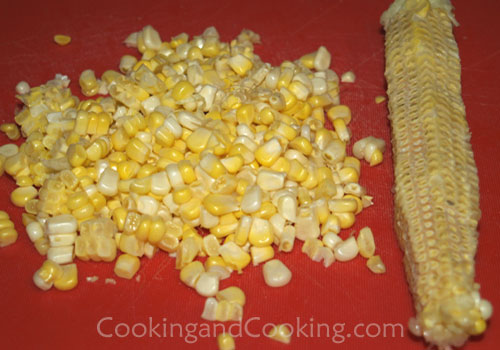 Now it's ready to use.
Note: Please do not use our photos without prior written permission. Thanks!

Print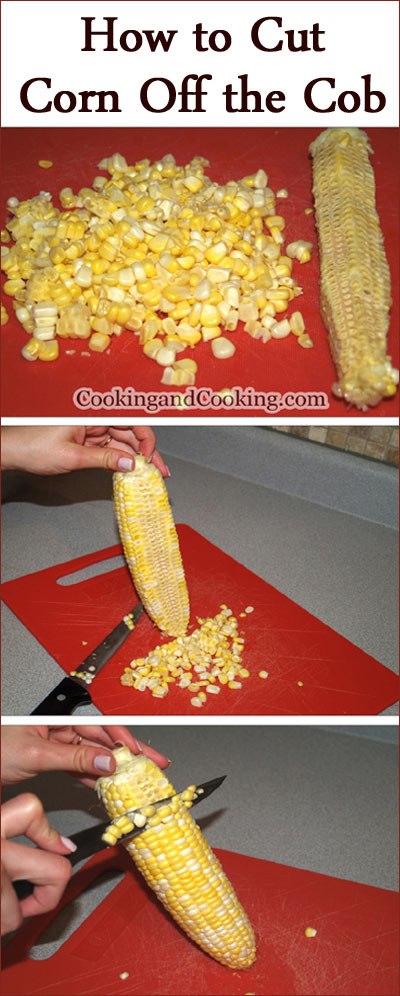 You might also like these...

Stay In Touch