Categories
By Ingredient
Special Occasions
More Links
Hot Chocolate
Posted on 2012-11-15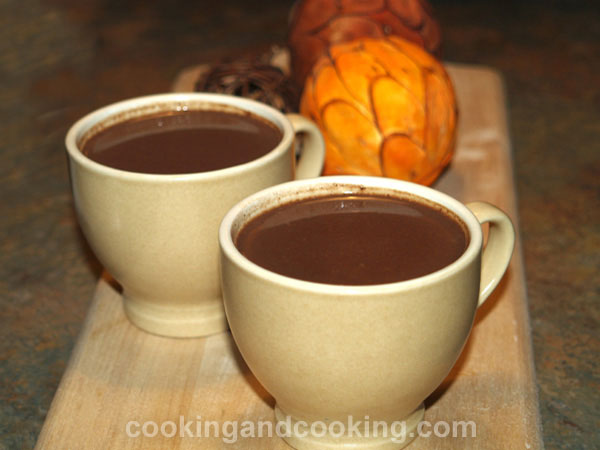 Here is a simple hot drink recipe for hot chocolate, for all the chocolate lovers out there including myself! Homemade hot chocolate is one of my favorite drinks during the cold weather. Just melt the chocolate in hot milk, add spice and drink.

Print
---
Yield: Serves 3
INGREDIENTS
2 cups milk
30 g milk chocolate, finely chopped
80 g semi sweet chocolate, finely chopped
1/2 teaspoon vanilla extract
1/4 teaspoon ground cinnamon
INSTRUCTIONS
For making homemade hot chocolate, heat the milk in a medium-sized saucepan. Once the milk is warm, add the chocolate, stirring until chocolate is melted and steaming hot (keep an eye on the mixture).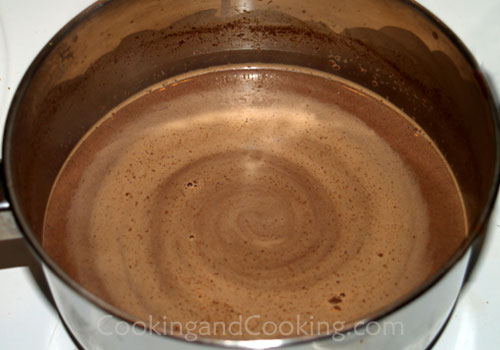 Add the ground cinnamon and vanilla extract; stir well. For a thick hot chocolate, continue to cook at a very low boil for 2 more minutes. Taste, and add sugar if desired. Serve immediately.
Note: Please do not use our photos without prior written permission. Thanks!

Print
You might also like these...
Stay In Touch