Categories
By Ingredient
Special Occasions
More Links
Honey Sesame Chicken
Posted on 2012-08-17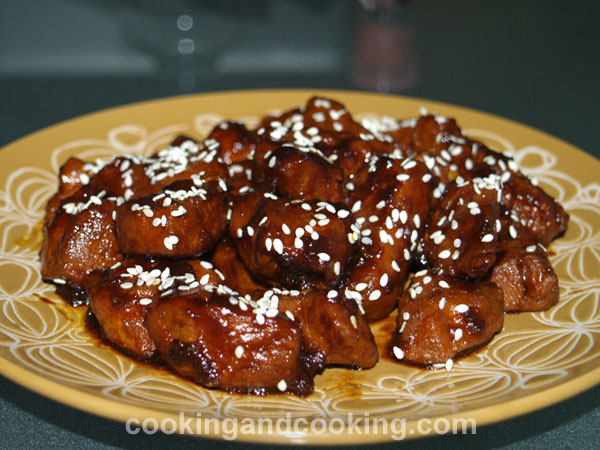 This spicy Honey Sesame Chicken Recipe has an excellent blend of flavors. A perfect combination of honey, soy sauce and spices. Serve it over white rice.

Print
---
Yield: Serves 2-3
INGREDIENTS
520 g boneless and skinless chicken breast, cut into 2-inches pieces
1/3 cup honey
1/4 cup low sodium soy sauce
1 medium onion, finely chopped
2 garlic cloves, finely chopped
1 tablespoon ketchup
2 tablespoons canola oil
1/2 teaspoon turmeric powder
1 teaspoon crushed red pepper
1/2 teaspoon chilli powder
Sesame seeds
INSTRUCTIONS
In a small bowl, mix together the soy sauce, honey, ketchup, crushed red pepper and chili powder. Set the sauce aside.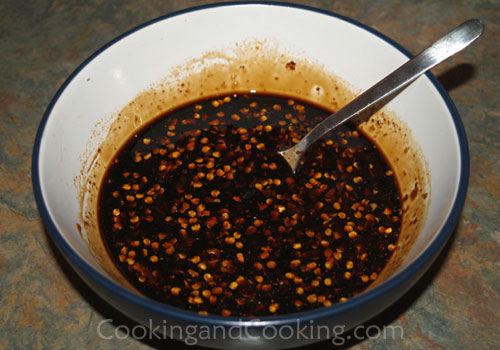 Heat the canola oil in a pot over medium heat. Add the onion and saute for 7-8 minutes. Add garlic and saute for 1 minute. Increase heat to medium-high; add chicken and saute until no longer pink, stirring occasionally.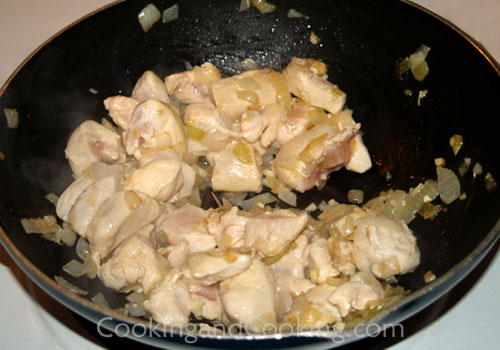 Add the turmeric powder and stir gently. Add 1/4 cup warm water and bring to a boil. Reduce heat to medium-low, and simmer covered for 10 minutes. Then add the sauce and mix well.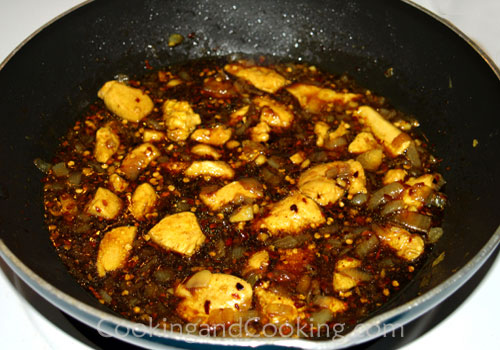 Cover the pot and simmer over medium-low until chicken is cooked through and the desired thickness is reached, about 50-60 minutes, stirring occasionally.
Adjust seasonings to taste. Sprinkle with sesame seeds. Serve hot with rice.
Note: Please do not use our photos without prior written permission. Thanks!

Print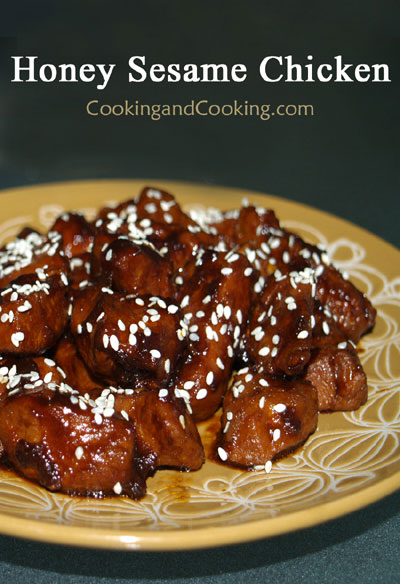 You might also like these...
Stay In Touch