Categories
By Ingredient
Special Occasions
More Links
Hazelnut Fereni
Posted on 2010-02-06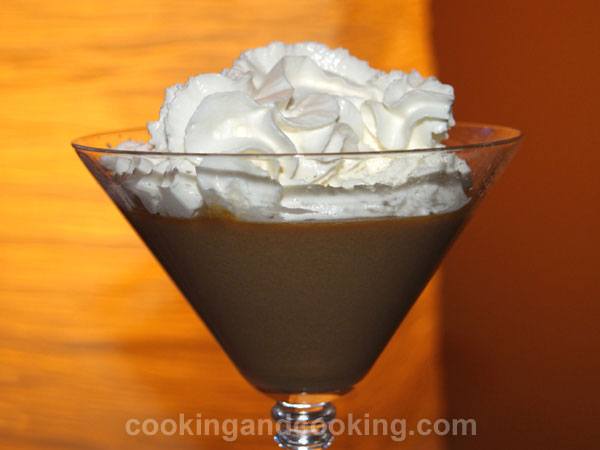 This hazelnut mousse recipe is a light and incredibly easy to make dessert, and a great way to impress your guests. Serve with whipped cream and chocolate shavings.

Print
---
Yield: Serves 4
INGREDIENTS
4 cups cold milk
7-8 teaspoons instant hazelnut coffee
6-7 tablespoons sugar
5 tablespoons rice flour
1/2 teaspoon vanilla extract
whipped cream for garnish
INSTRUCTIONS
Dissolve instant hazelnut coffee in 1/4 cold milk and set it aside.
Dissolve rice flour in remaining cold milk. Add sugar and vanilla. Pour it in a pot over medium heat, stir regularly. Bring to a boil and stir until hazelnut fereni thickens, about 30 minutes. Add dissolved instant hazelnut coffee and stir well, about 5 minutes.
Pour into martini glass, and place them in the refrigerator for at least 4 hours. Garnish with whipped cream before serving.
Note: Please do not use our photos without prior written permission. Thanks!

Print
You might also like these...
Stay In Touch