Categories
By Ingredient
Special Occasions
More Links
Halloween Eye
Posted on 2010-09-28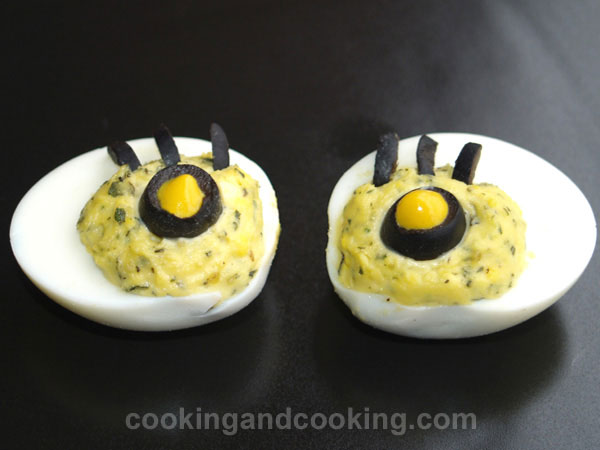 Looking for a fun and scary Halloween recipe for kids and adults? Try Halloween Eye made with egg, mayonnaise, mustard, mint and olives.

Print
---
Yield: Makes 6 Halloween eyes
INGREDIENTS
3 hard-boiled eggs
2 tablespoons mayonnaise
1/2 teaspoon garlic powder
2 tablespoons dried mint
black olives
salt & black pepper to taste
mustard sauce
INSTRUCTIONS
Peel the hard boiled eggs and cut in half. Carefully scoop the yolks out.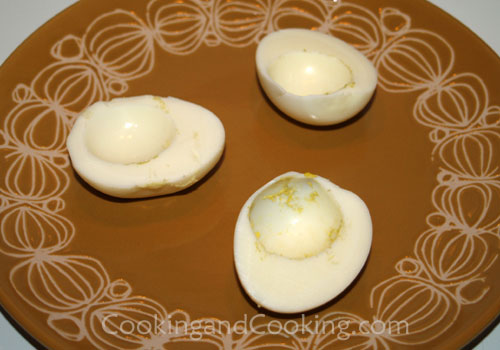 Place the yolks into a small bowl. Mash them with a fork. Add mayonnaise, garlic powder, dried mint, salt and black pepper; mix well. Spoon the yolk mixture into the cavity in each white half.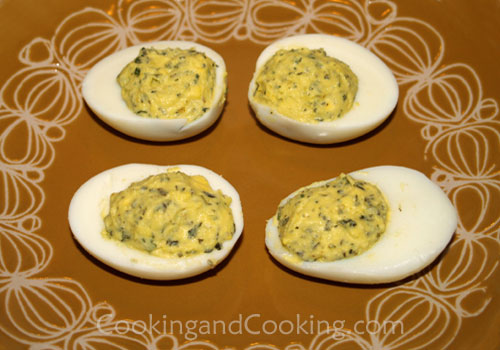 On top of each yolk filling, place a slice of black olive. Add a drop of mustard sauce (using as pupil). Cut the olives into the shape of eyelashes and insert them into the yolk mixture. Chill until time to serve. Serve with cracker.
Note: Please do not use our photos without prior written permission. Thanks!

Print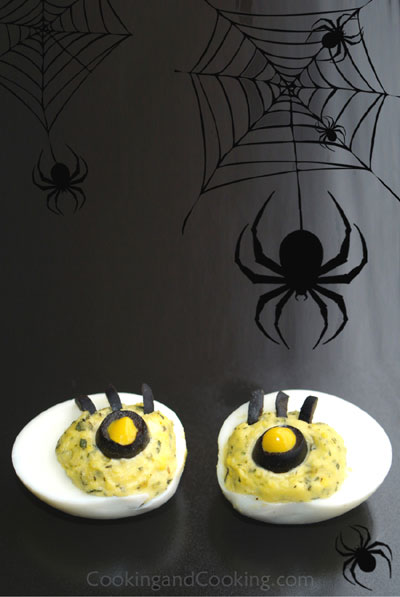 You might also like these...
Stay In Touch