Categories
By Ingredient
Special Occasions
More Links
Haddock Veracruz
Posted on 2011-09-09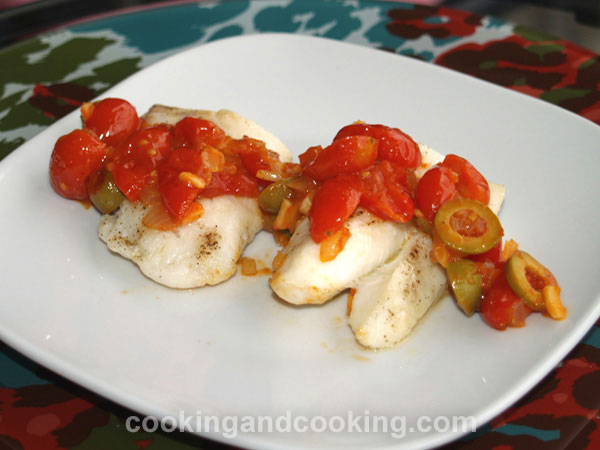 This is a recipe for baked Haddock fillet topped with a fresh Veracruz style sauce. It's very delicious and easy to make.

Print
---
Yield: Serves 2
INGREDIENTS
350-400 g haddock fillets, boneless and skinless
1 cup (about 170 g) grape tomatoes, halved
2 tablespoons crushed tomatoes
1/4 cup onions, finely chopped
2 garlic cloves, minced
1/3 cup green olives, sliced
extra-virgin olive oil
salt and black pepper to taste
INSTRUCTIONS
Heat 2 tablespoons olive oil in a saucepan over medium-low heat. Add garlic and saute for 1 minute or until fragrant. Add grape tomatoes, salt and pepper and cook for 5 minutes, stirring occasionally. Then add chopped onions, crushed tomatoes and sliced olives; cook for a few more minutes or until onions softened, stirring occasionally. Taste for seasoning.
Meanwhile, wash the haddock fillets and pat dry. Coat filets lightly with olive oil. Season both sides with salt and black pepper. Place them into a baking dish.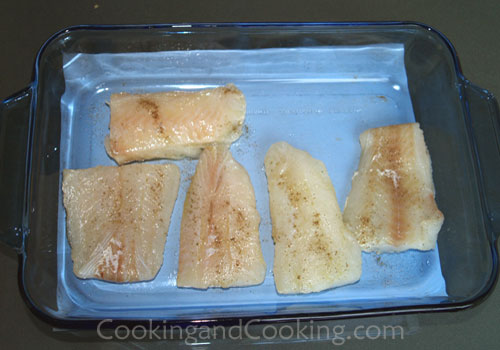 Preheat oven to 420 degrees F. Place on the middle rack of the oven and bake until fish flakes easily with a fork, about 15 minutes (when a fish is properly cooked, the flesh should flake off in pieces when you touch it with a fork). Transfer to a serving plates and pour the Veracruz sauce over them. Serve immediately.
Note: Please do not use our photos without prior written permission. Thanks!

Print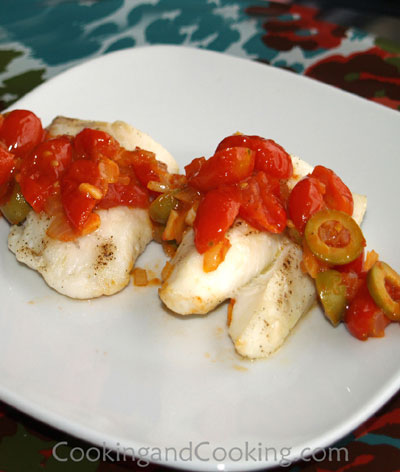 You might also like these...
Stay In Touch