Categories
By Ingredient
Special Occasions
More Links
Guacamole (Avocado Dip)
Posted on 2012-03-29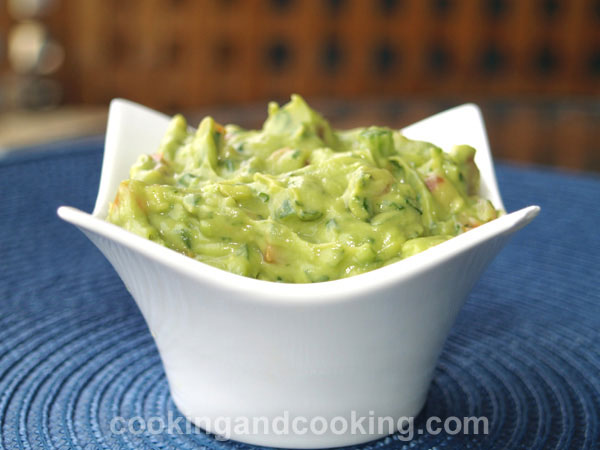 Guacamole is originally from Mexico. I learned this delicious Mexican dip from my dear friend Mandana. It's a healthy and easy dip made from avocados. You can serve with tortilla chips.

Print
---
Yield: Serves 3-4
INGREDIENTS
2 ripe avocados
4 tablespoons fresh cilantro leaves, finely chopped
2 tablespoons onion, minced
1/2 cup tomato, seeds and pulp removed, chopped
2 tablespoons lemon juice
1/4 jalapeno pepper, stems and seeds removed, minced (more or less depends on your taste)
salt to taste
INSTRUCTIONS
Cut the avocados in half. Remove the pit. Scoop out avocado from the peel, put in a medium bowl. Using a fork, mash the avocados.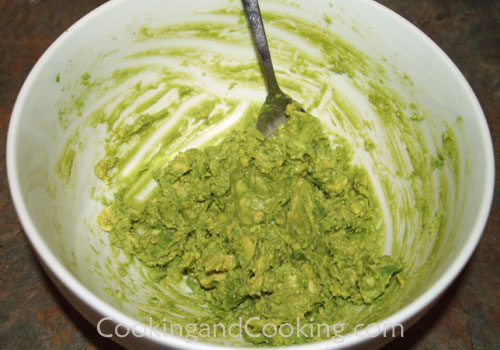 Add the onion, cilantro, tomato, lemon juice, jalapeno pepper and salt; mix well. Leave one of the avocado pits in the guacamole to keep it green. Cover with plastic wrap directly on the surface of the guacamole to prevent oxidation from the air reaching it.
Refrigerate for at least 30 minutes to blend flavors. Serve as an appetizer with tortilla chips or as a topping for quesadillas.
Note: Please do not use our photos without prior written permission. Thanks!

Print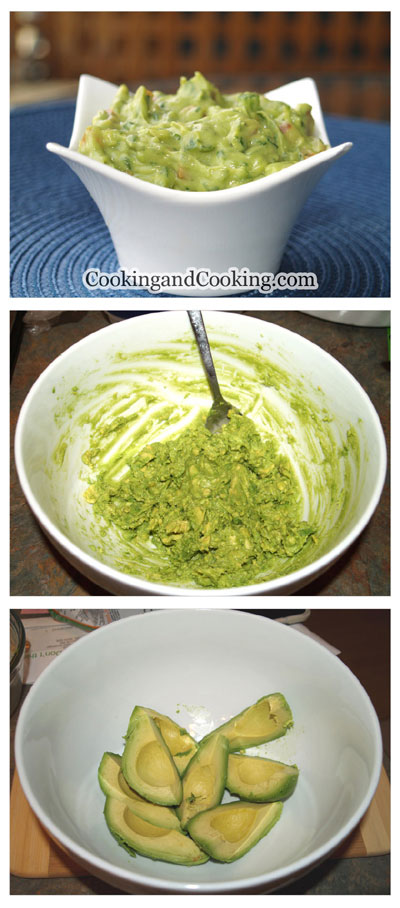 You might also like these...
Stay In Touch