Categories
By Ingredient
Special Occasions
More Links
Green Bean Salad
Posted on 2011-06-15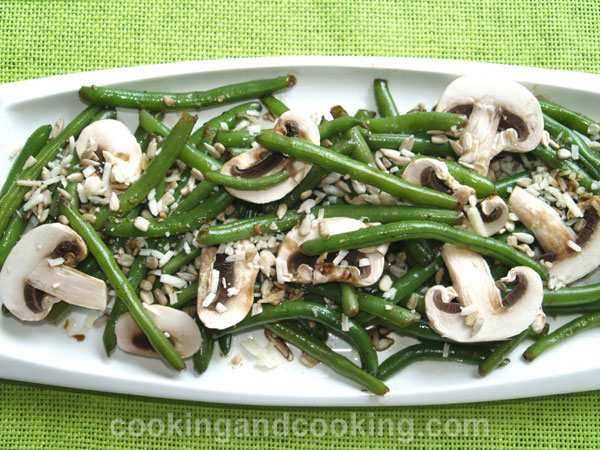 Fresh green beans blanched and toss with balsamic vinegar, mushroom, olive oil, oregano, sunflower kernels, and parmesan cheese. This delicious Green Bean Salad is simple enough to assemble in minutes and elegant enough to serve to company.

Print
---
Yield: Serves 4
INGREDIENTS
350 g green beans, washed and trimmed
2 medium mushrooms, thinly sliced (the freshest and firmest you can find)
2 tablespoons sunflower kernels
2 tablespoons shredded parmesan cheese
1/4 cup extra virgin olive oil
1/4 cup balsamic vinegar
1/2 teaspoon dried oregano leaves or any kind if herb you like
salt & black pepper to taste
INSTRUCTIONS
To make dressing, whisk together balsamic vinegar, olive oil, oregano, salt and black pepper. Taste and adjust seasoning if necessary. Set aside.
In a large pot, bring salted water to a boil. Add the green beans and cook uncovered for 5-6 minutes or until just tender. Drain and immediately place them into ice-water for 2-3 minutes. Once cooled, drain the green beans and pat dry.
In a large bowl, toss the beans with half of the dressing and arrange on a serving platter. Layer the mushrooms on top. Sprinkle the sunflower kernels and parmesan cheese on top. Then drizzle with the remaining dressing.
Note: Please do not use our photos without prior written permission. Thanks!

Print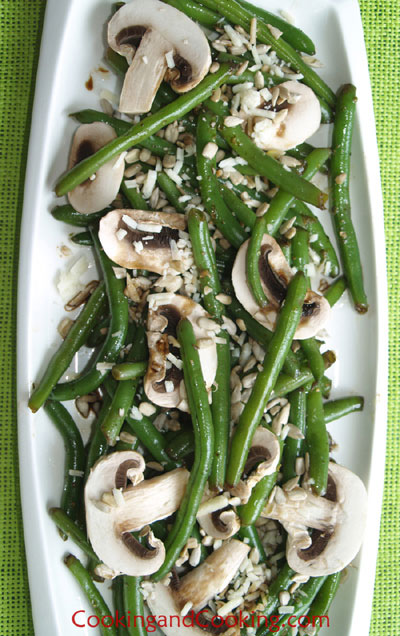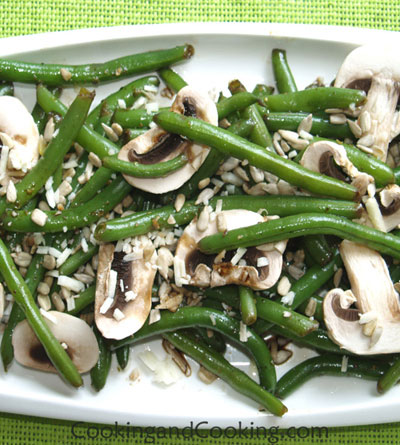 You might also like these...
Stay In Touch