Categories
By Ingredient
Special Occasions
More Links
Greek Spinach Pie
Posted on 2012-06-26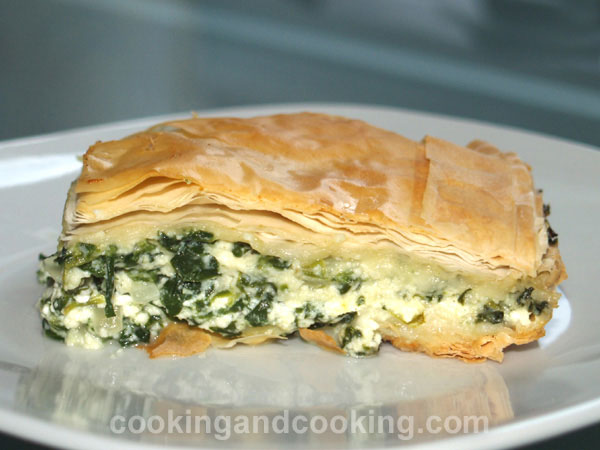 Greek Spinach Pie or Spanakopita is a Greek style pie filled with spinach, ricotta cheese and feta cheese that will work as a side dish, appetizer or even a light lunch.

Print
---
Yield: Serves 5
INGREDIENTS
6 cups chopped spinach, about 330 g
12 sheets phyllo dough
1 small onion, finely chopped
3-4 garlic cloves, finely chopped
3 tablespoons canola oil
1 egg, beaten
1 cup feta cheese, crumbled
1 1/2 cups traditional ricotta cheese
2-3 tablespoons butter, melted
salt & black pepper to taste
INSTRUCTIONS
Tips for using phyllo dough: Keep the package closed when thawing. Thaw overnight in the refrigerator. Prepare all ingredients for your recipe before opening the thawed phyllo. Cover the unrolled phyllo with a clean wet towel to keep it moist. It dries out very quickly. As you remove one sheet at a time, cover the remainder to prevent drying.
Heat the canola oil in a frying pan over medium heat. Add chopped onions and saute for about 7 minutes. Add garlic and saute for 1 minute. Increase heat to medium-high, add chopped spinach and cook uncovered until the spinach is completely wilted, stirring occasionally. Squeeze out all of the excess liquid from the spinach in a colander with the back of a spoon.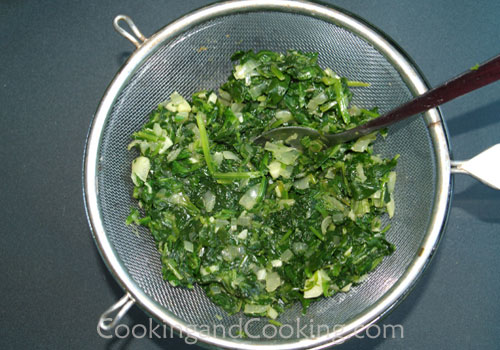 Mix the drained spinach mixture, feta, ricotta, egg, salt and black pepper in a large bowl.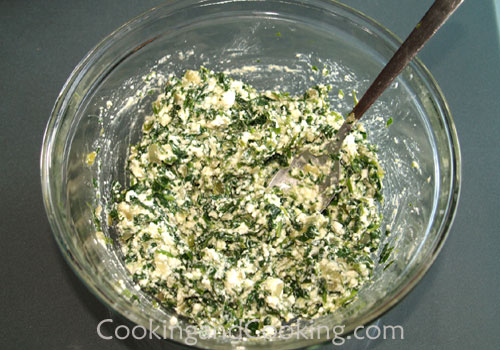 Preheat oven to 350 degrees F. Lightly spray a 8x11-inch baking dish with non-stick cooking spray. Gently place one sheet of phyllo in the baking dish and brush with melted butter (you may have to cut the phyllo sheet to fit the dish or fold in any overlap).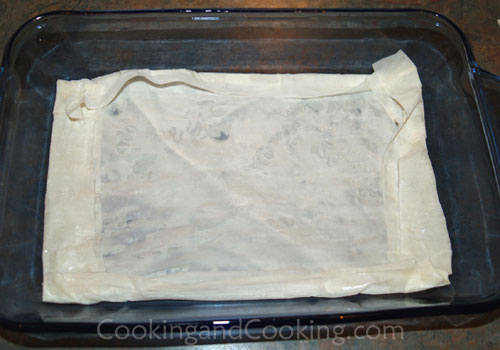 Half the phyllo sheets will be used on the bottom and the other half on top of the filling. Repeat until you have 6 layers, buttering each sheet lightly.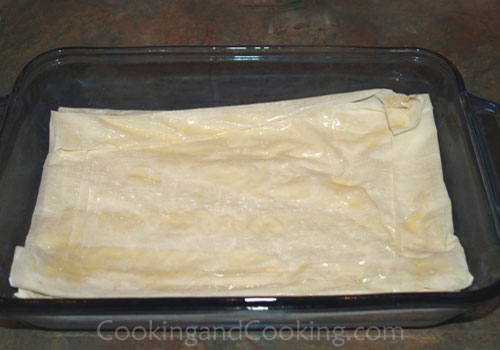 Spread the spinach and cheese mixture evenly over the phyllo layers.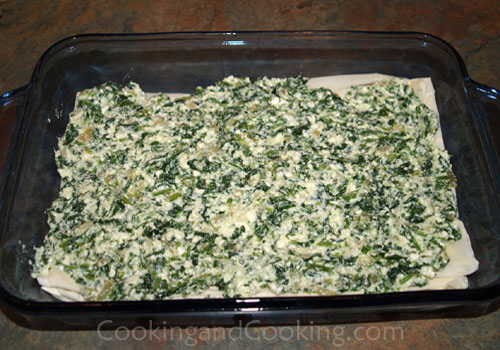 Use all the remaining sheets of dough for the top, buttering each sheet lightly. Brush the top layer with butter. Use a sharp knife and cut all the way through to the bottom. Put a little water (about 1-2 tablespoons) in your hand and sprinkle evenly over the top.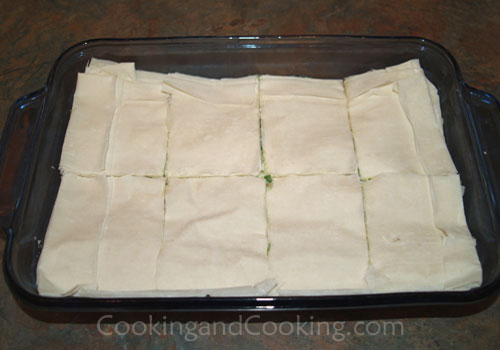 Place the baking dish on the middle rack of the oven and bake for 30-40 minutes or until golden brown (keep an eye on them).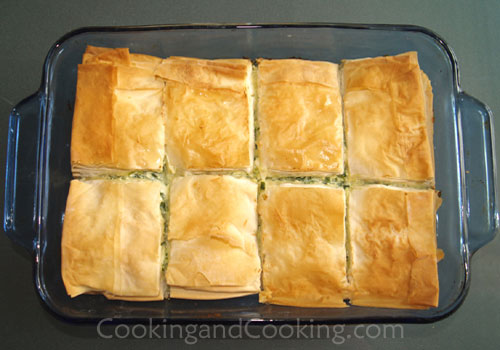 Serve warm or at room temperature.
Note: Please do not use our photos without prior written permission. Thanks!

Print

You might also like these...
Stay In Touch