Categories
By Ingredient
Special Occasions
More Links
Granola Yogurt Parfait
Posted on 2014-02-10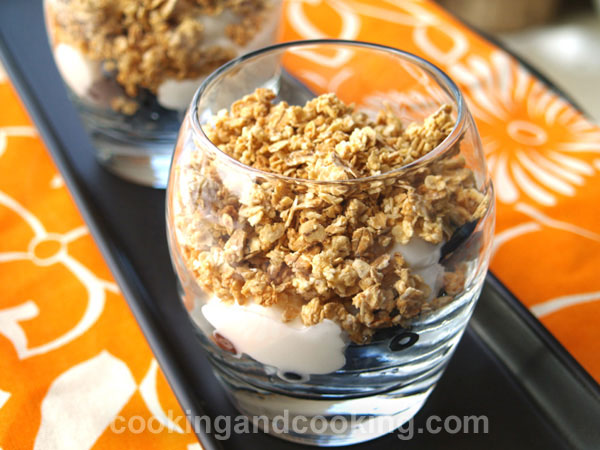 Granola and Greek yogurt parfait recipe is a quick and super easy breakfast, which is healthy and taste so good. I used blueberries for my parfait recipe but you can make it with any kind of fruit you like. Granola yogurt parfait is one of those dishes that can be served as a healthy breakfast or as a simple dessert.

Print
---
Yield: Depends on the serving dish
INGREDIENTS
vanilla Greek yogurt
granola
fresh blueberry
INSTRUCTIONS
Layer as much as you like of yogurt, granola and blueberries in a tall glass and serve.
Note: Please do not use our photos without prior written permission. Thanks!

Print
You might also like these...
Stay In Touch