Categories
By Ingredient
Special Occasions
More Links
Ginger Tea
Posted on 2010-03-22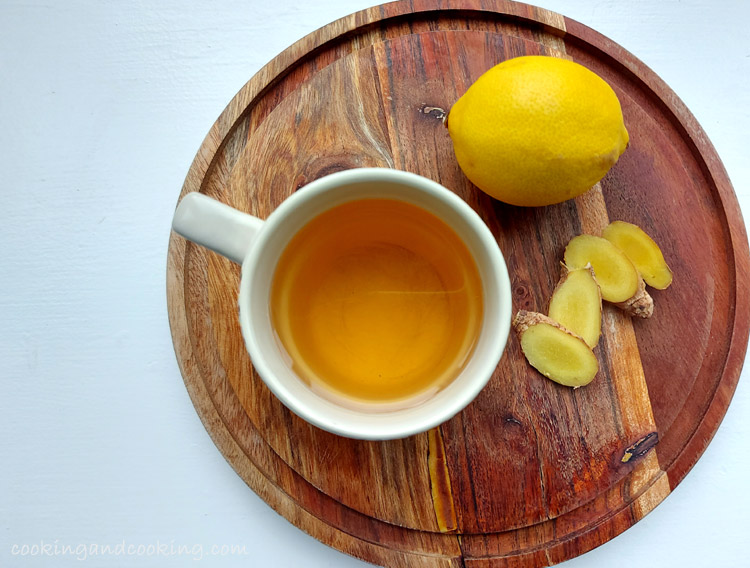 If you want to prevent a cold or relieve the symptoms of an existing cold, ginger tea may provide an effective solution. Ginger tea is also used for stomach problems.

Print
---
Yield: Serves 2
INGREDIENTS
4-6 thin slices of ginger root, peeled
1 1/2 cups water
fresh lemon juice to taste
honey to taste
INSTRUCTIONS
Place water and ginger slices into the kettle or saucepan; cover and bring to a boil. Let it simmer for about 10-12 minutes (for stronger tea, add more slices of ginger). Remove from heat; pour the tea through a strainer into individual cups. Add fresh lemon juice and honey to taste.
Note: Please do not use our photos without prior written permission. Thanks!

Print
You might also like these...
Stay In Touch