Categories
By Ingredient
Special Occasions
More Links
Ghormeh Sabzi (Persian Herb Stew)
Posted on 2012-05-11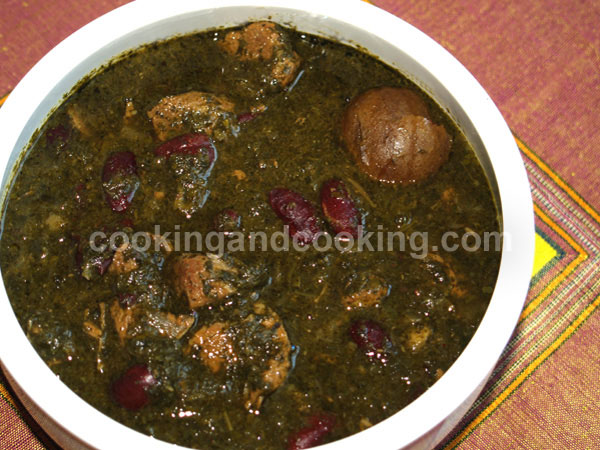 Ghormeh Sabzi or Persian Herb Stew is a traditional main dish in Iran and would be served with Persian rice. Ghormeh Sabzi is so popular, and there are varieties of recipes for that. Some people use fresh herbs and others use dried herbs. I used dried herbs because I could not find fresh fenugreek leaf. Most of the Iranian stores sell the dried herbs for Ghormeh Sabzi in one package, that have been carefully blended in the right proportions, but you can also buy them separately.

Print
---
Yield: Serves 6
INGREDIENTS
750 g lean stewing beef, cut into 2-inch pieces
canola oil
1 medium onion, finely chopped
2 tablespoons crushed tomatoes
1 teaspoon turmeric powder
4 dried limes (you can find dried limes at any Iranian store)
water
salt & pepper to taste
1 can (540 ml) red kidney beans or 2/3 cup dried red kidney beans
Either: 3 cups (60 g) dried Ghorme Sabzi herb mixture (you can find the Ghormeh Sabzi herb package at any Iranian store) Or: buy the herbs separately and mix together (20 g dried parsley, 15 g dried coriander, 25 g dried scallions or dried leeks and 2 tablespoons dried fenugreek)
INSTRUCTIONS
If you are using the dried red kidney beans, first soak them in cold water for about 4-5 hours and drain. Place them in a small pot and pour 3 cups water over them. Cover the pot and bring to a boil. Reduce heat to medium-low and simmer until beans are just tender. Drain water from beans and set aside. If you are using the canned beans, just drain and set aside.
If you are using dried herb, place the herb mixture in a medium bowl and pour 1 cup water over them. Mix well and let stand for 20 minutes or until all liquid is absorbed.
Heat 1/3 cup canola oil in a non-stick frying pan over medium-low heat. Add the herb mixture and fry until they are fragrant and color turns to a dark green (don't burn them; watch them carefully as they will go bitter if burned), about 5-6 minutes. Add more oil if necessary. Set the fried herbs aside.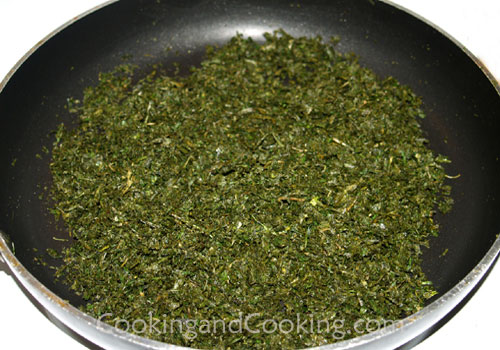 Heat 5 tablespoons canola oil in a pot over medium heat. Add the chopped onions and saute for 5-6 minutes. Increase heat to medium-high; add the beef and saute until brown on all sides.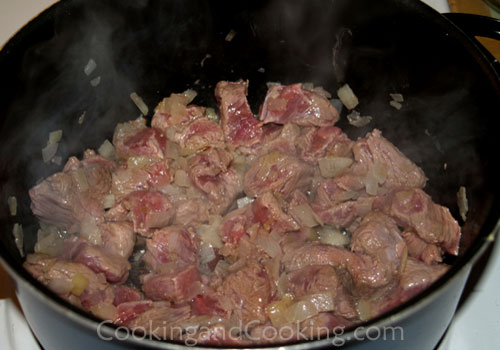 Add the turmeric powder and pepper; mix well. Add 4 1/2 cups of water. Cover the pot and bring to a boil. Reduce heat to medium and simmer covered until beef is tender, about 60-70 minutes (cooking time depends on the thickness of the meat).
Add the fried herbs, crushed tomatoes, dried limes and salt. Simmer covered until beef is completely cooked (about 60 minutes), stirring occasionally. Add more water during cooking, if necessary. Then add the red kidney beans. Taste and adjust seasonings. Cover the pot and simmer for 30 more minutes. Serve with Persian Rice.
Note: Please do not use our photos without prior written permission. Thanks!

Print
You might also like these...
Stay In Touch