Categories
By Ingredient
Special Occasions
More Links
Ghalieh Mahi (Persian Fish Stew)
Posted on 2012-03-22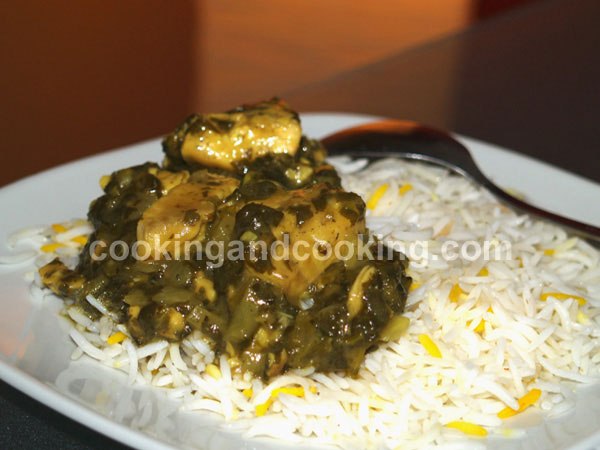 Ghalieh Mahi (Persian Fish Stew) is a famous and spicy stew recipe from southern province of Iran (Khuzestan province). It is a combination of fish, herbs, garlic and tamarind paste that would be served with Persian Rice.

Print
---
Yield: Serves 3
INGREDIENTS
400 g tilapia fillets, cut into 2-inch pieces
200 g fresh coriander, finely chopped
3 tablespoons dried fenugreek
1 medium onion, finely chopped
10 garlic cloves, minced
100 g tamarind pulp or tamr hendi (you can find in Iranian stores)
1 teaspoon turmeric powder
1 tablespoon all-purpose flour
canola oil
1/2 teaspoon red pepper (more or less depends on your taste)
salt to taste
INSTRUCTIONS
Soak the dried fenugreek in 3 tablespoons water for 15-20 minutes or until all liquid is absorbed. Set aside.
Place the tamarind pulp in a small bowl.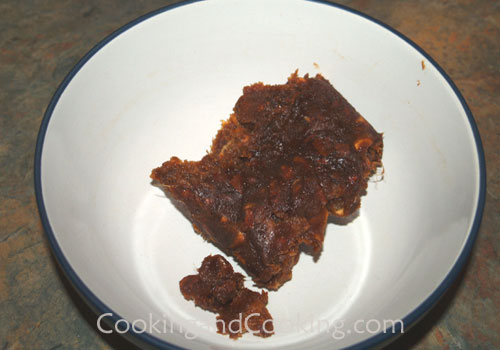 Cover with 1 cup of warm water; stir and let sit for 30 minutes or until softened.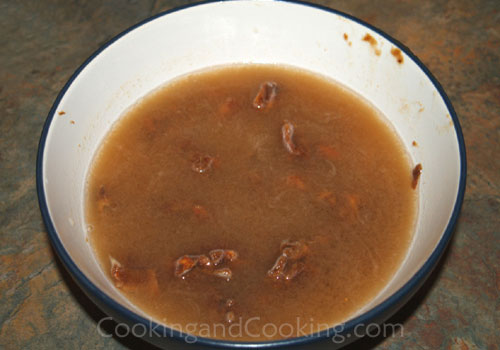 Use your fingers to mash it a little.
Then push a bit at a time through a fine strainer with the back of a spoon.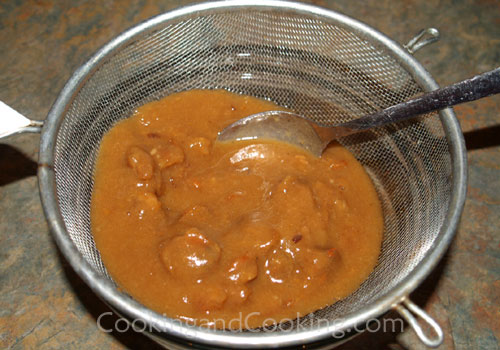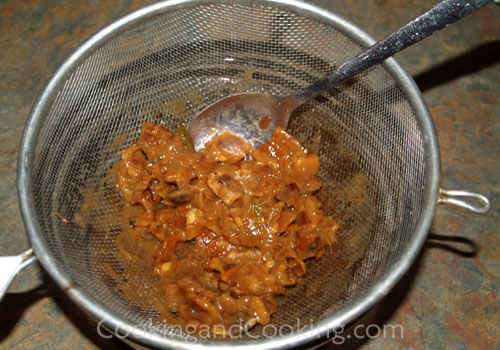 Set the tamarind paste aside.
Meanwhile, wash the fish fillets and pat dry. Season both sides with salt and pepper. In a frying pan, heat 2 tablespoons oil over medium heat. Lightly saute the tilapia pieces on all sides, about 2 minutes per side. Place them on a paper towel to absorb the extra oil. Set aside.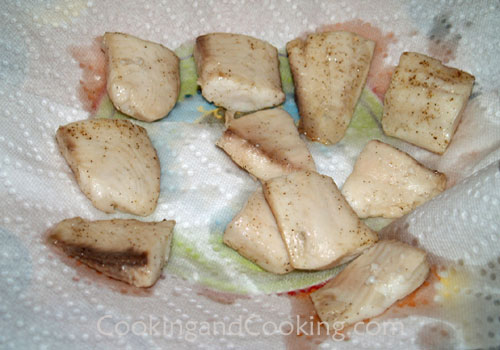 Heat 3 tablespoons canola oil in a pot over medium heat. Add the chopped onions and saute until softened, about 8-10 minutes. Add the garlic and turmeric powder; saute for 1 minute. Add the coriander and fenugreek to the pot. Saute for about 8 minutes over medium heat or until herbs are fragrant.
Then add half of the tamarind paste, 1 2/3 cups water, salt and red pepper. Cover the pot and bring to a boil. Reduce heat to medium and simmer for 35 minutes.
Then dissolve flour in 1/4 cup of cold water; pour into the stew and stir well. Taste and adjust seasonings. Depending on your taste; add more tamarind paste, for more sour flavour (I added all the tamarind paste) or add more red pepper for spicier stew.
Gently place the tilapia pieces in the stew. Cover the pot and cook for another 30 minutes over medium-low heat. Do not stir the stew.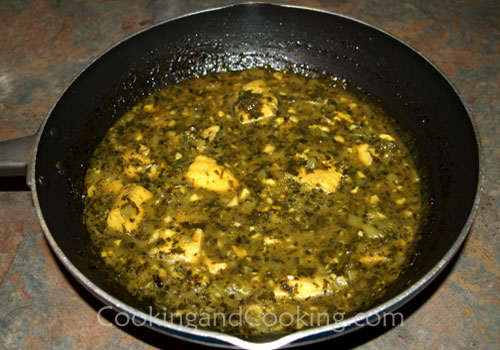 Place the Ghalieh Mahi stew in a serving bowl and serve with Persian Rice.
Note: Please do not use our photos without prior written permission. Thanks!

Print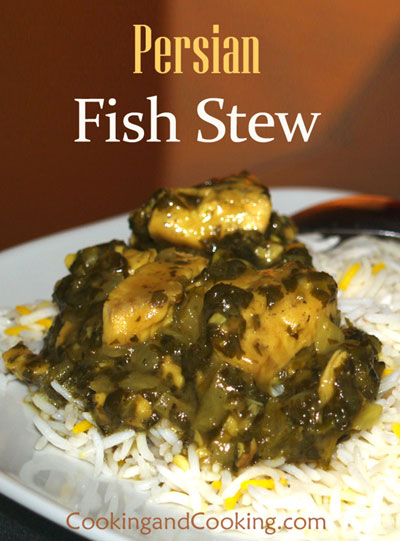 You might also like these...
Stay In Touch