Categories
By Ingredient
Special Occasions
More Links
Ghalieh Kadoo (Lentil and Butternut Squash)
Posted on 2010-03-15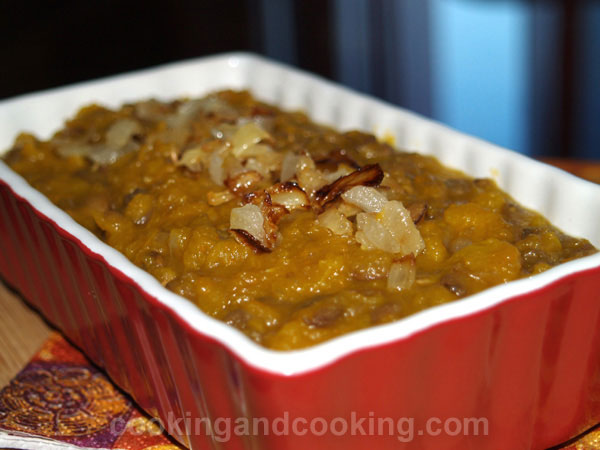 Ghalieh Kadoo (lentil & butternut squash) is a Persian veggie recipe made with lentils, butternut squash, and onion that would be served with bread.

Print
---
Yield: Serves 5
INGREDIENTS
1 medium butternut squash (about 1 kg)
150 g lentils, rinsed and picked over to remove any stones
1 medium onion, finely chopped
3 tablespoons vegetable oil
2 tablespoons lemon juice
3 cups water
salt & pepper to taste
INSTRUCTIONS
Wash squash, peel, remove seeds and cut into 2-inches pieces.
Heat vegetable oil in a pot over medium heat, add diced onions and fry until slightly golden, stirring occasionally. Save 2 tablespoons of golden onoions for garnish.
Add lentils, water, salt and pepper to the remaining golden onoins. Cover the pot, heat over medium-low and simmer until lentils are tender, stirring occasionally. Then add squash; cover and simmer until those are tender. Add more water during cooking if necessary.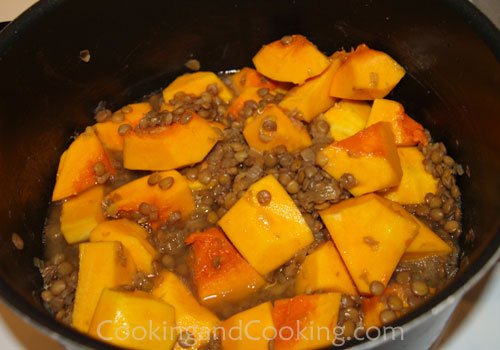 Add lemon juice, stir well and simmer until almost all the liquid is absorbed.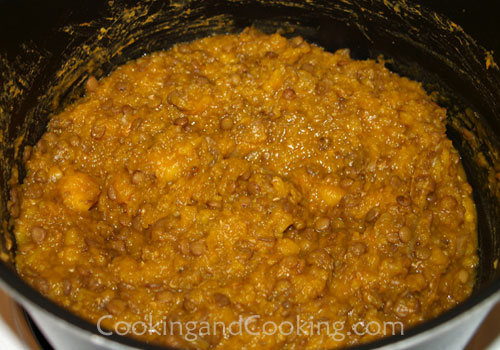 Garnish with golden onions before serving.
Note: Please do not use our photos without prior written permission. Thanks!

Print
You might also like these...
Stay In Touch