Categories
By Ingredient
Special Occasions
More Links
Garlic Tomato Sauce
Posted on 2009-12-09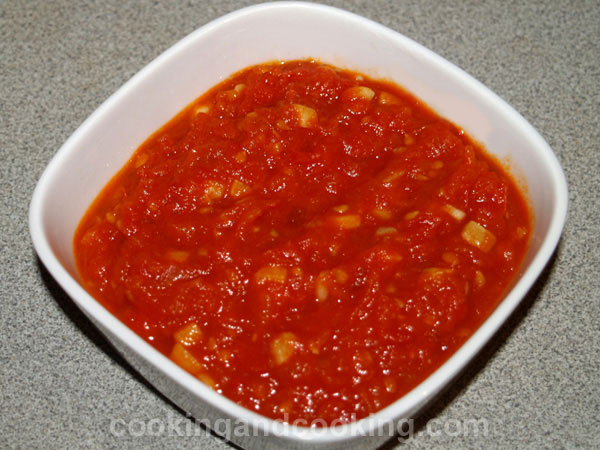 Garlic Tomato Sauce is a perfect sauce recipe for your pasta and pizza.

Print
---
Yield: Makes 1 1/2 cups of sauce
INGREDIENTS
4 medium fresh tomatoes, finely chopped
3 tablespoons crushed tomatoes
8 garlic cloves, minced
2 tablespoons vegetable oil
salt & pepper to taste
INSTRUCTIONS
Heat oil in a skillet on medium-low heat. Add minced garlic and fry about 4 minutes, then add chopped tomatoes and crushed tomatoes, season with salt and pepper to taste. Cover the skillet and bring a low simmer. Then reduce the heat to low and cook for about 20 minutes. Uncover and cook until thickened.
Note: Please do not use our photos without prior written permission. Thanks!

Print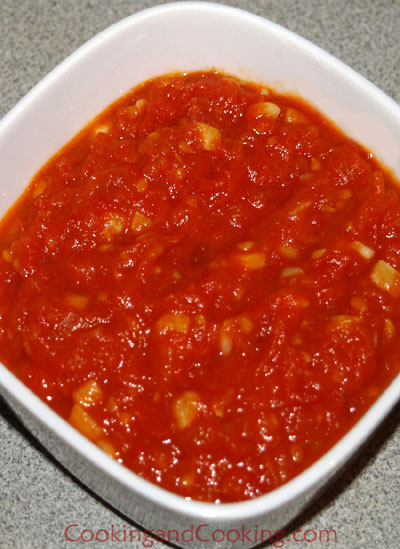 You might also like these...
Stay In Touch