Categories
By Ingredient
Special Occasions
More Links
Garlic Tomato Sauce
Posted on 2009-12-09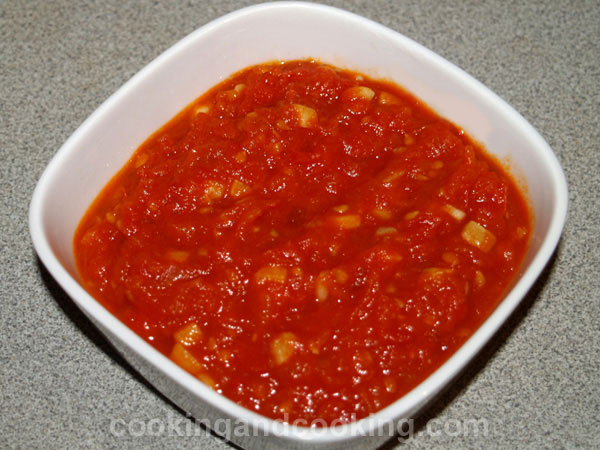 There is nothing better than real, homemade garlic tomato sauce. This easy garlic tomato sauce comes together in minutes and also tastes delicious. You can make this sauce with either fresh tomatoes or canned tomatoes. Garlic tomato sauce is a perfect sauce for any kind of pasta dish and pizza.

Print
---
Yield: Makes 1 1/2 cups of sauce
INGREDIENTS
4 medium fresh tomatoes, finely chopped
3 tablespoons crushed tomatoes
8 garlic cloves, minced
2 tablespoons vegetable oil
salt & pepper to taste
INSTRUCTIONS
Heat oil in a skillet on medium-low heat. Add the minced garlic and fry about 4 minutes. Then add the chopped tomatoes and crushed tomatoes, and season with salt and pepper to taste. Cover the skillet and bring a low simmer.
Reduce the heat to low and cook for about 20 minutes or until thickened.
Note: Please do not use our photos without prior written permission. Thanks!

Print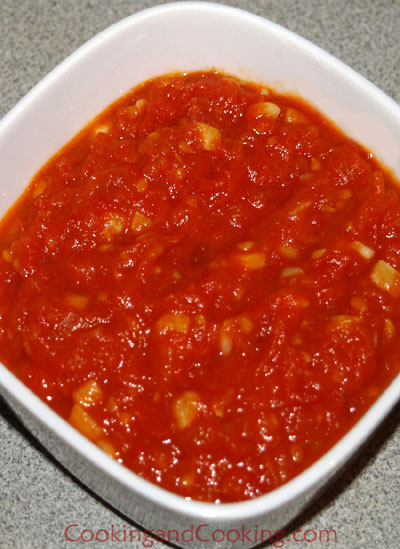 You might also like these...

Stay In Touch