Categories
By Ingredient
Special Occasions
More Links
Fried Sea Scallop with Mayo Sauce
Posted on 2011-02-24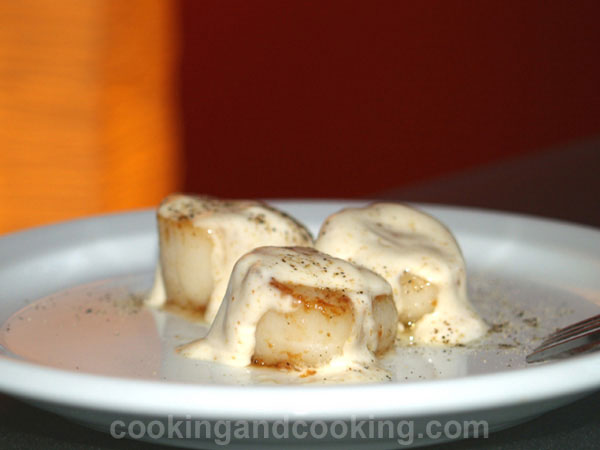 Fried Sea Scallop with Mayo Sauce is a perfect appetizer recipe for seafood lovers. You can serve it with garlic bread or green salad.

Print
---
Yield: Serves 4
INGREDIENTS
15 sea scallops, about 250 g
3 tablespoons mayonnaise
2 tablespoons sour cream
1/2 teaspoon garlic powder
1/2 teaspoon paprika powder
2 teaspoons lemon juice
1 tablespoon extra-virgin olive oil
1 tablespoon cooking oil
salt and black pepper
INSTRUCTIONS
Rinse scallops and pat dry. Place in a bowl and season with olive oil, salt and black pepper. Set aside.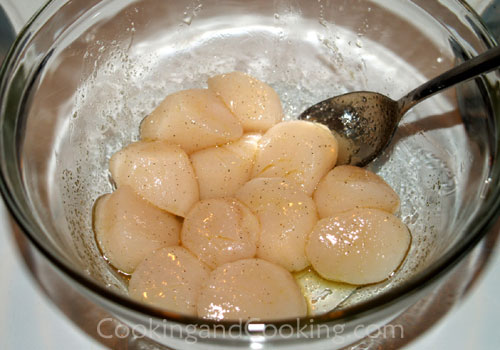 In a separate bowl, combine mayonnaise, sour cream, lemon juice, garlic powder and paprika powder. Set the sauce aside.
Heat the cooking oil in a skillet over medium-high heat. When oil is hot place scallops; separated from each other and cook until golden brown on both sides; Keep an eye on them.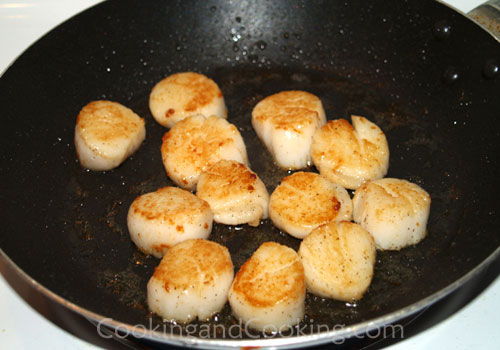 To serve, transfer to a plate, pour a little mayo sauce over them and garnish with black pepper.
Note: Please do not use our photos without prior written permission. Thanks!

Print
You might also like these...
Stay In Touch