Categories
By Ingredient
Special Occasions
More Links
Faloodeh
Posted on 2010-08-07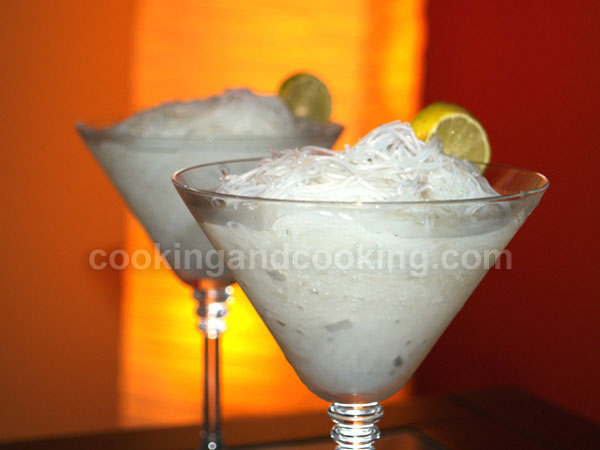 Faloodeh or Faloodeh Shirazi is a traditional Persian cold dessert and it's very popular in the summer. Faloodeh is a delicious combination of rice noodles, iced rose water and sugar, then finished with a touch of lemon juice. Some people serve it with Saffron Ice Cream on the side, which is a perfect combination.

Print
---
Yield: Serves 3-4
INGREDIENTS
1 cup water (for syrup)
1 cup sugar
60-70 g dried thin rice sticks (you can find it in the Chinese food section. Chinese noodles and rice sticks are different, don't use Chinese noodles!)
5 tablespoons rosewater (you can find it at any Iranian store)
fresh lemon juice
INSTRUCTIONS
Combine sugar and 1-cup water in a small pot. Simmer over medium-high heat until sugar is dissolved, about 3-5 minutes. Remove from the heat and stir in rose water. Set syrup aside. Once it is cooled down, pour into a metal bowl and place it in the freezer until frozen, about 4 hours.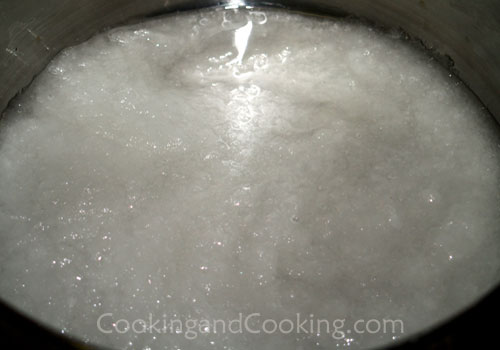 Place dried rice sticks in a pot of boiling water and cook on high heat until soft, about 8-10 minutes. Drain and rinse under cold running water until cool. Drain again and cut noodles into two-inch pieces, using scissors.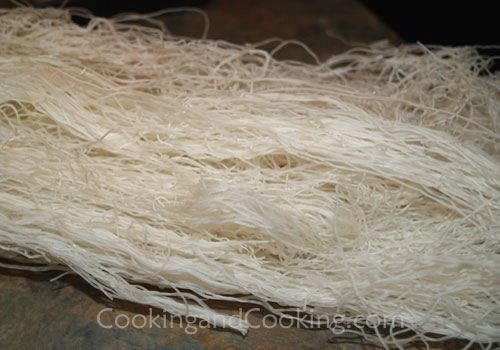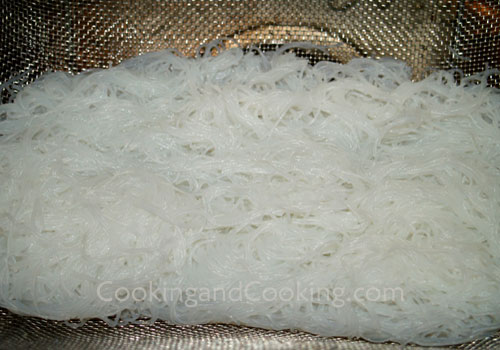 Take the frozen mixture out of the freezer and stir with a fork. Add the noodles to the mixture and stir. Return to freezer for 2 hours or until desired consistency is reached.
To serve, rake with a fork and scoop into small bowls. Serve immediately with fresh lime juice or sour cherries syrup.
Note: Please do not use our photos without prior written permission. Thanks!

Print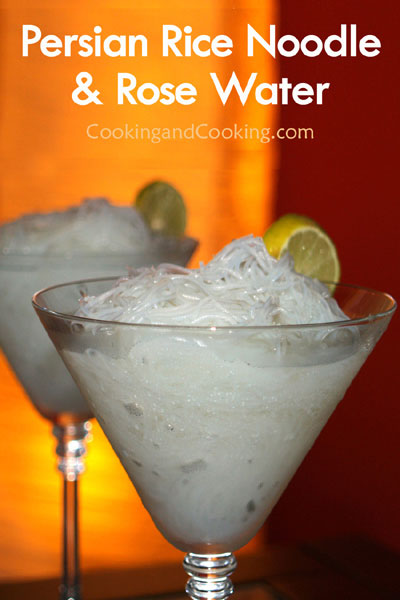 You might also like these...
Stay In Touch