Categories
By Ingredient
Special Occasions
More Links
Measurement Guide
1 lb = 453.6 g
1 cup = 236.59 ml
1 teaspoon = 5 ml
1 tablespoon = 15 ml
g = gram
F = Farenheit
Faloodeh Recipe
Posted on 2010-08-07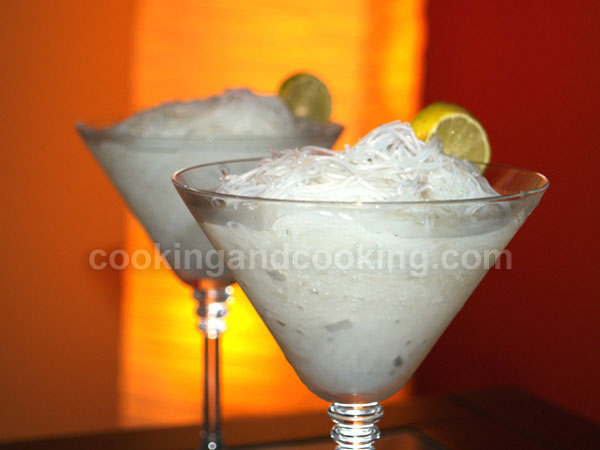 Faloodeh or Faloodeh Shirazi is a traditional Persian cold dessert and it's very popular in the summer. Faloodeh is a delicious combination of rice noodles, iced rose water and sugar, then finished with a touch of lemon juice. Some people serve it with Saffron Ice Cream on the side, which is a perfect combination.

Print
Yield: Serves 3-4
Ingredients
1 cup water (for syrup)
1 cup sugar
50-60 g dried thin rice sticks (you can find it in the Chinese food section. Chinese noodles and rice sticks are different, don't use Chinese noodles!)
5-6 tablespoons rosewater (you can find it at any Iranian store)
fresh lemon juice
Preparation
Combine sugar and water in a small pot. Simmer over medium-high heat until sugar is dissolved, about 3-5 minutes. Remove from the heat, add rose water and stir. Set syrup aside and once it is cooled down place it in the freezer until frozen, about 4-5 hours.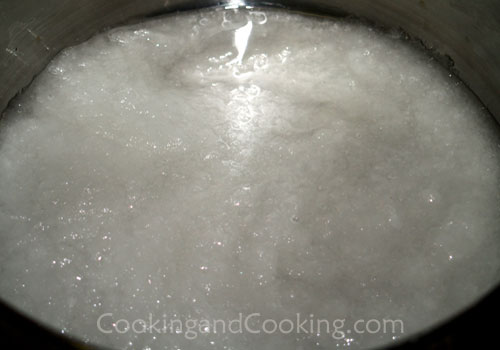 Place dried rice sticks in a pot of boiling water and cook on high heat until soft, about 8-10 minutes. Drain and rinse under cold running water until cool. Drain again and cut noodles into two-inch pieces, using scissors.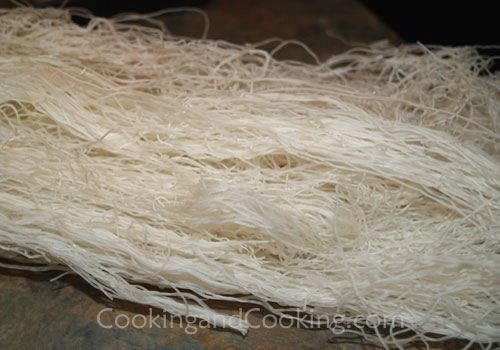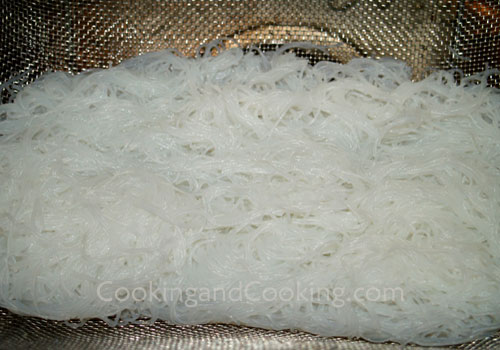 Then use a fork to mixed up the frozen syrup, add noodles and stir just before serving. Place into individual dessert dishes (martini glass or small bowl) and add lemon juice. Serve immediately.
Note: Store them separately; syrup (covered) in the freezer and noodles in the refrigerator.
Note: Please do not use our photos without prior written permission.
Thank you!

Print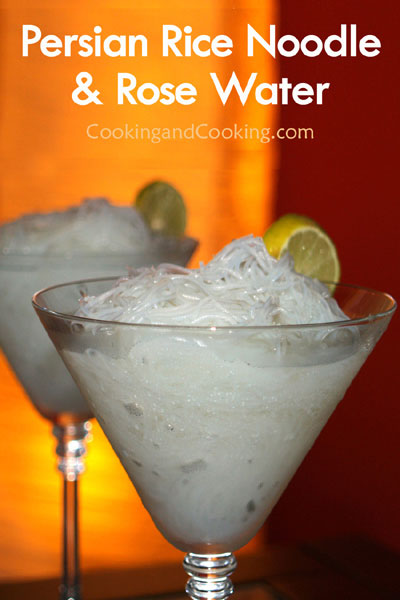 You might also like these recipes...