Categories
By Ingredient
Special Occasions
More Links
Eggplant Feta Salad
Posted on 2014-11-21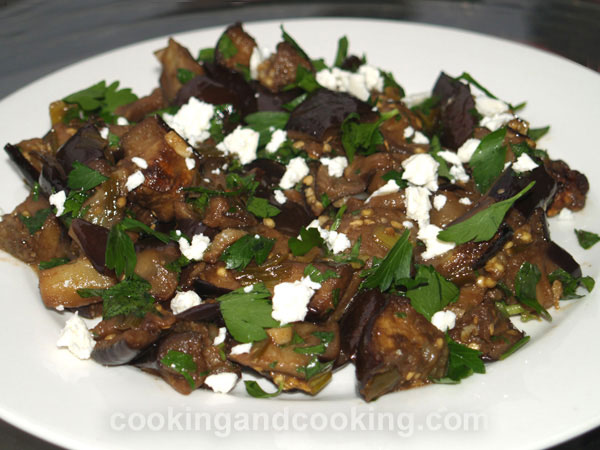 If you are looking for something different to serve at your next party, make this eggplant feta salad. This eggplant salad recipe is very easy to prepare, just roast the eggplants, add in the rest of ingredients, sprinkle with feta cheese and serve.

Print
---
Yield: Serves 4-5
INGREDIENTS
3 eggplants, about 1-1.2 kg
crumbled feta cheese
1 cup sliced green onion
1/2 cup chopped parsley
5 tablespoons olive oil
3 tablespoons balsamic vinegar
1 tablespoon low sodium soy sauce
2 tablespoons lemon juice
1 teaspoon paprika powder
5 garlic cloves, chopped
1 1/2 teaspoons ground cumin
1/2 cup coarsely chopped walnut
pepper and salt to taste
INSTRUCTIONS
Preheat oven to 400 degrees F. Cut the eggplant into 1-inch cubes and put in a large bowl. Add the olive oil, garlic, green onions, ground cumin, paprika powder, balsamic vinegar, salt and pepper. Toss until coated.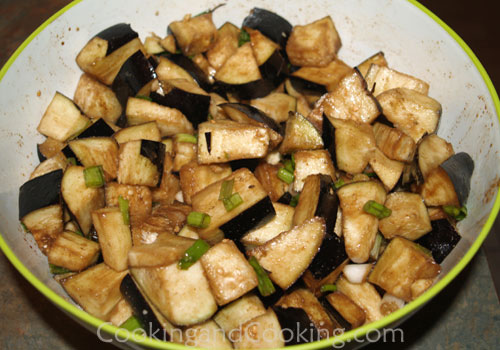 Spread the eggplant on a large baking sheet, lined with parchment. Roast in the oven until very tender and slightly browned, about 45 minutes (stir every 15 minutes and check to make sure it isn't burning.) Remove from the oven and cool slightly.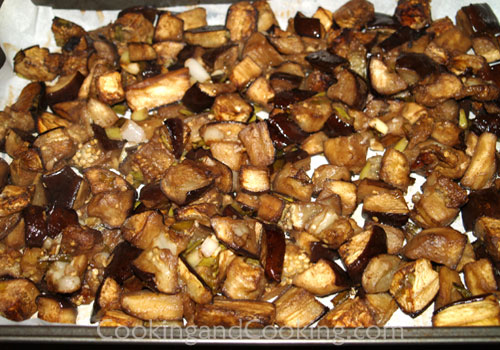 Return the eggplant to the bowl and toss with soy sauce and lemon juice. Add the walnut and parsley. Transfer to a serving dish and sprinkle feta cheese on top.
Note: Please do not use our photos without prior written permission. Thanks!

Print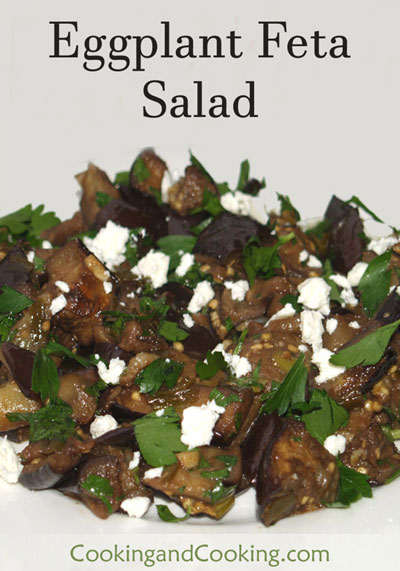 You might also like these...
Stay In Touch