Categories
By Ingredient
Special Occasions
More Links
Eggplant Casserole
Posted on 2012-05-01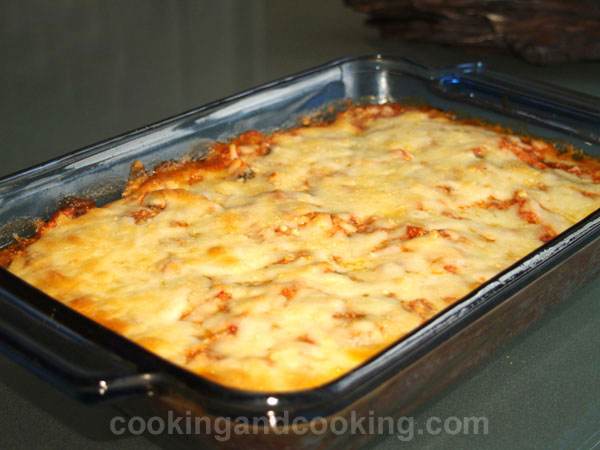 Do you like eggplant? Then this veggie Eggplant Casserole is for you! The eggplant casserole is delicious and any vegetarian would love this. It is made with fried sliced eggplant and tomato sauce mixture, with a topping of cheese.

Print
---
Yield: Serves 5-6
INGREDIENTS
9 Chinese eggplants, about 750 g
4 medium tomatoes, chopped
1 cup crushed tomatoes
4 garlic cloves, finely chopped
8 green onions, both green and white parts, sliced
1 1/2 cups shredded mozzarella cheese
1 cup ricotta cheese
2 tablespoons parmesan cheese, grated
1 1/2 tablespoons extra-virgin olive oil
1 teaspoon dried oregano leaves
canola oil
1/4 cup water
salt and black pepper to taste
INSTRUCTIONS
Peel and halve the eggplants lengthwise.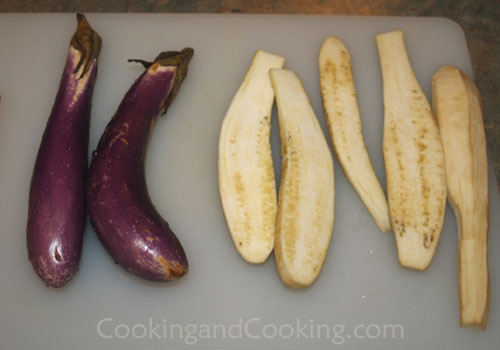 Heat oil in a skillet over medium heat. Fry the eggplants until golden brown and tender, about 7-8 minutes each side (don't use too much oil; whatever you use, eggplant will absorb). Place them on a paper towel to absorb the extra oil.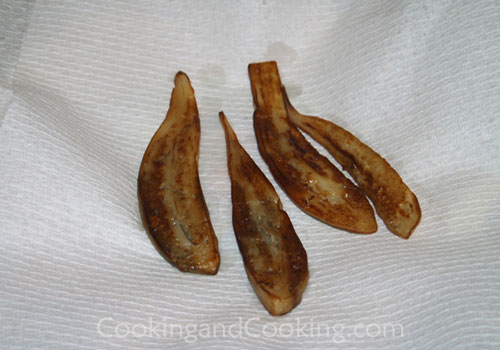 Meanwhile, heat 1 1/2 tablespoons olive oil in a pot over medium heat. Add the green onions and saute for 2-3 minutes. Add the garlic and saute for 1 minute. Then add the chopped tomatoes, crushed tomatoes, 1/4 cup water, oregano, salt and pepper. Cover the pot and cook over medium-low heat for 15-20 minutes, stirring occasionally. Then remove from heat. Add the ricotta cheese and stir well. Taste and adjust seasonings, set the tomato sauce aside.
Preheat oven to 370 degrees F. Pour half of the tomato sauce into a 8x11-inch baking dish.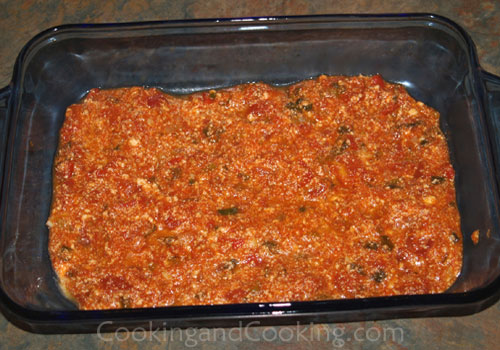 Cut the fried eggplants in half and place them, overlapping on top of the tomato sauce and sprinkle with 1/2 cup mozzarella.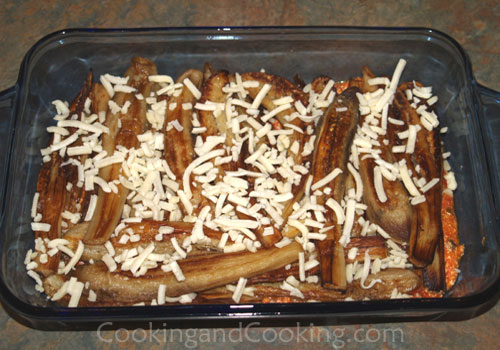 Cover with the remaining tomato sauce.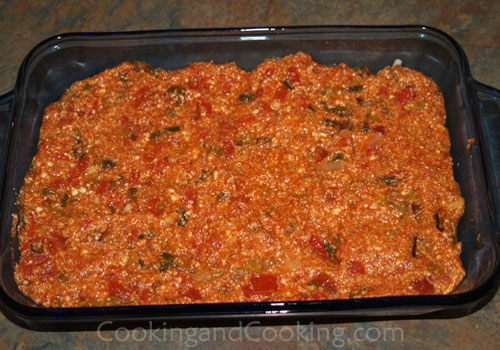 Then sprinkle with the parmesan cheese and remaining mozzarella.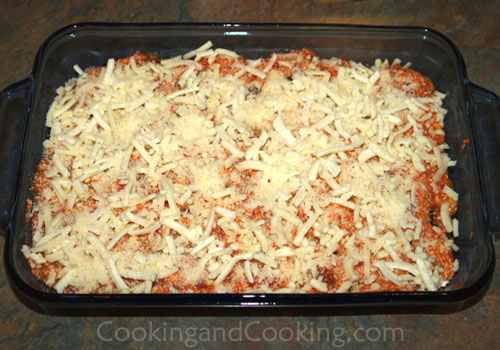 Place on the middle rack of the oven and bake uncovered until the cheese is melted and bubbling, about 20-25 minutes. Serve immediately.
Note: Please do not use our photos without prior written permission. Thanks!

Print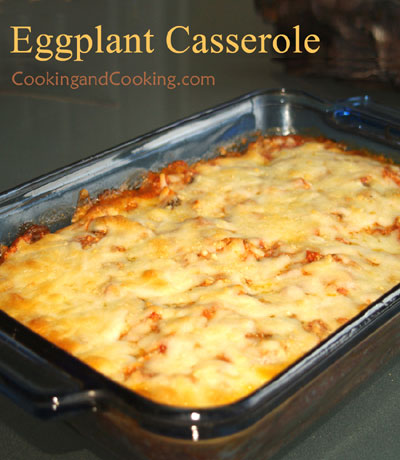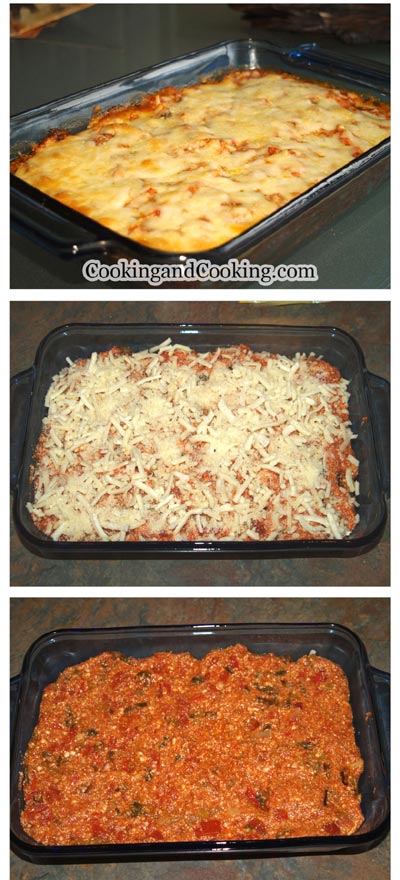 You might also like these...
Stay In Touch