Categories
By Ingredient
Special Occasions
More Links
Egg Potato and Mushroom Hash
Posted on 2014-08-20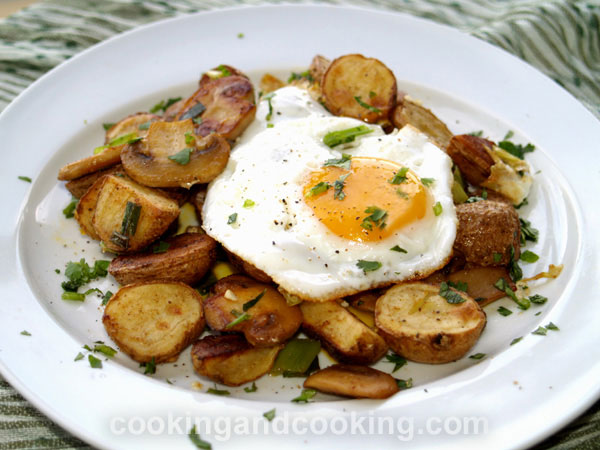 Roasted potato, mushrooms, green onion and sunny-side up egg on top create a tasty hash that is filling for breakfast, dinner or lunch. Egg Potato and Mushroom Hash is a simple recipe that can be ready in 30 minutes. Serve with warm bread or salad on the side.

Print
---
Yield: Serves 2-3
INGREDIENTS
10 mushrooms, sliced
3 eggs
20-22 baby potatoes, scrubbed and halved
1 1/2 cups sliced green onions
vegetable oil
olive oil
3 tablespoons finely chopped fresh cilantro
1/2 tablespoon paprika powder
salt and pepper to taste
INSTRUCTIONS
Preheat oven to 400 degrees F. Toss the potato halves in 2 tablespoons olive oil, paprika powder, salt and pepper. Stir well.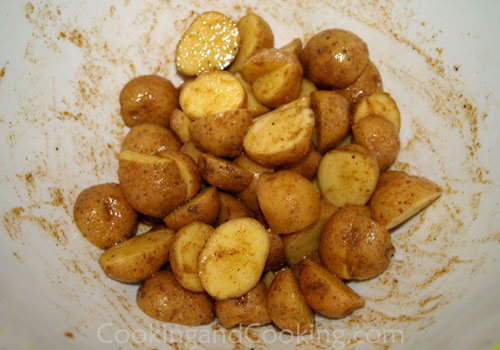 Spread the potato cubes on a large baking sheet, lined with parchment to prevent them from sticking. Bake the potatoes in the preheated oven until they are cooked through, about 30 minutes.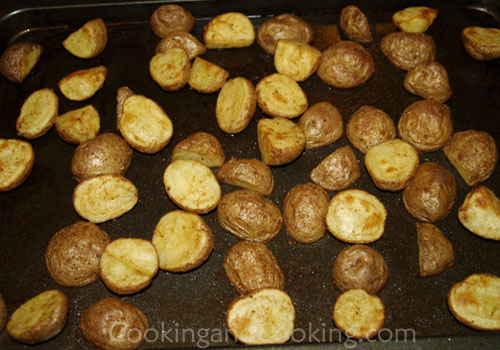 Meanwhile, heat 2 tablespoons vegetable oil in a skillet over medium-high heat. Add the sliced mushrooms and fry uncovered until mushrooms are golden and all liquid is absorbed. Reduce heat to medium. Add the green onion and cook for 5 minutes. Add the potatoes, stir and adjust the seasonings.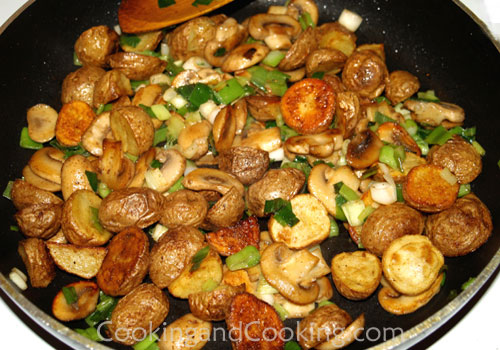 Heat enough oil to lightly coat the bottom of a small non-stick skillet over medium heat. Crack the eggs in single layer into the skillet. Season with salt and pepper. Cook until desired doneness (a runny yolk will be perfect for this recipe).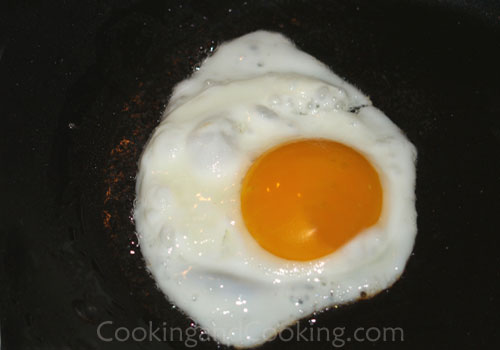 Divide the potato-mushroom mixture evenly in the serving dishes. Place the egg on top and sprinkle with cilantro.
Note: Please do not use our photos without prior written permission. Thanks!

Print

You might also like these...
Stay In Touch