Categories
By Ingredient
Special Occasions
More Links
Easy Caramel Frappuccino
Posted on 2016-08-13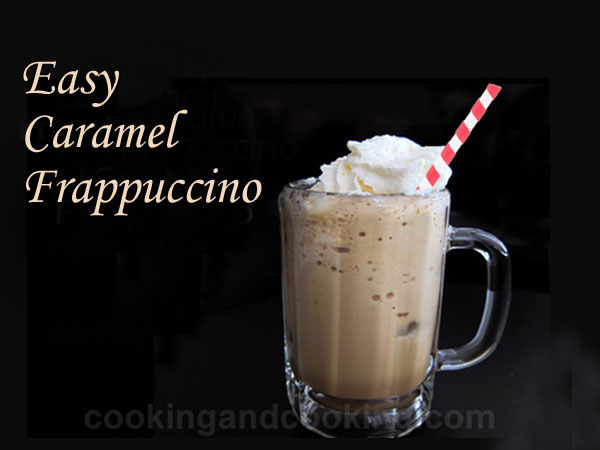 If you are addicted to Starbucks frappuccino, this recipe is for you. I made this frappuccino with strong brewed coffee, caramel syrup, milk and cube ice, but there are lots of ways to substitute or change it up to make it work for you... and I didn't use sugar for this drink, but sweetness can be adjusted to suit your taste and preference.

Print
---
Yield: Serves 1
INGREDIENTS
2 tablespoons instant espresso powder (or 1/3 cup strongly brewed coffee, chilled)
1/2 cup cold milk
2 tablespoons caramel syrup
1 cup large ice cubes
sugar, optional
Whipped cream, optional
INSTRUCTIONS
Blend all of the ingredients except the whipped cream in a blender for 30-45 seconds or until smooth. Pour into tall glass and top with whipped cream, if desired. Serve immediately.
Note: Please do not use our photos without prior written permission. Thanks!

Print
You might also like these...
Stay In Touch