Categories
By Ingredient
Special Occasions
More Links
Dill and Celery Salad
Posted on 2015-09-21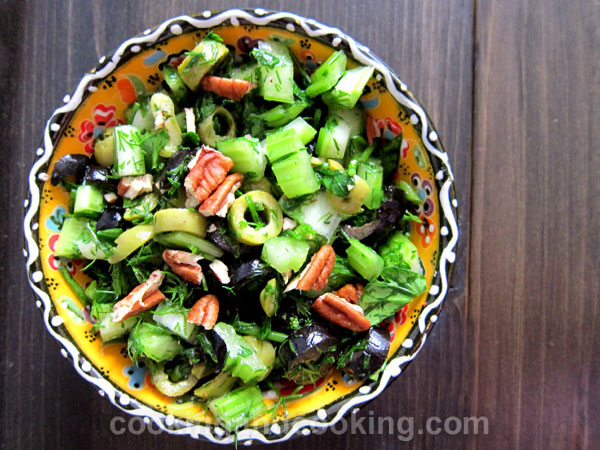 Dill and Celery Salad is a fabulous healthy salad and a great addition to any diet. This salad is not only a very easy salad to prepare, it tastes wonderful and looks good as well.

Print
---
Yield: Serves 4
INGREDIENTS
4 celery stalks, diced
1 cup sliced black olives
1 cup sliced green olives
1/2 cup finely chopped fresh cilantro
1 cup finely chopped fresh parsley
1 cup finely chopped fresh dill
1/2 cup chopped pecan
3 tablespoons olive oil
2 tablespoons lemon juice
1 tablespoon Worcestershire sauce
salt to taste
hot sauce, optional
INSTRUCTIONS
Combine diced celery, black olives, green olives, cilantro, parsley, dill, and chopped pecan in a large serving bowl.
In a separate bowl, whisk together olive oil, lemon juice, Worcestershire sauce, hot sauce (optional), and salt. Add dressing to the salad and toss to mix well.
Note: Please do not use our photos without prior written permission. Thanks!

Print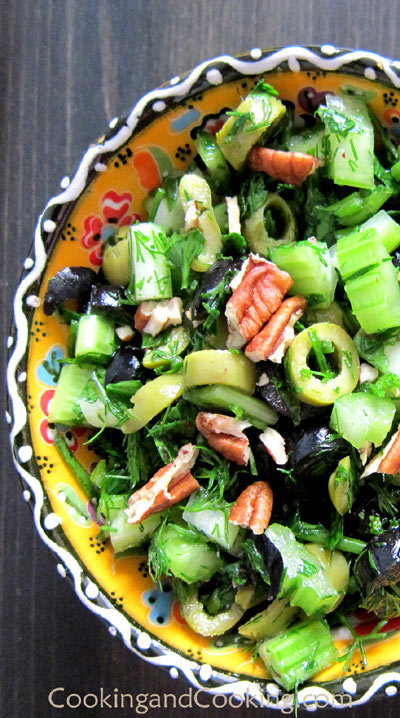 You might also like these...
Stay In Touch