Categories
By Ingredient
Special Occasions
More Links
Detox Salad with Kale
Posted on 2017-01-16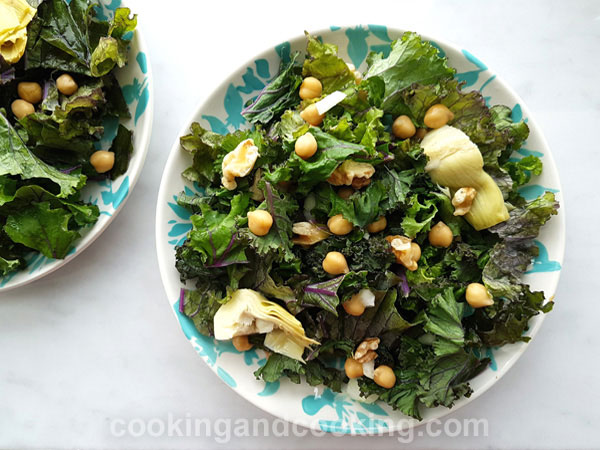 Detox salad with kale is a healthy and filling detox salad made with kale, onion, chickpeas, walnuts, and artichokes in a lemon-olive oil dressing. This mixed detox salad makes a great light meal on its own or cold be served grilled chicken or salmon.

Print
---
Yield: Serves 4-6
INGREDIENTS
1 large bunch kale, well rinsed and chopped
1 can artichoke hearts (398 ml), drained and roughly chopped
1 can chickpeas (540 ml), drained
3/4 cup roughly chopped walnut
1/4 cup finely chopped onion
1/4 cup freshly squeezed lemon juice (or more, depends on your taste)
1/4 cup olive oil
salt & pepper to taste
INSTRUCTIONS
In a small bowl, whisk together the olive oil, lemon juice, salt and pepper until well combined. Set the dressing aside.
In a large bowl, toss the kale together with the onion, chickpeas, walnuts and the dressing until evenly combined. Place in the refrigerator for 30 minutes to allow the kale to tenderize.
Note: Please do not use our photos without prior written permission. Thanks!

Print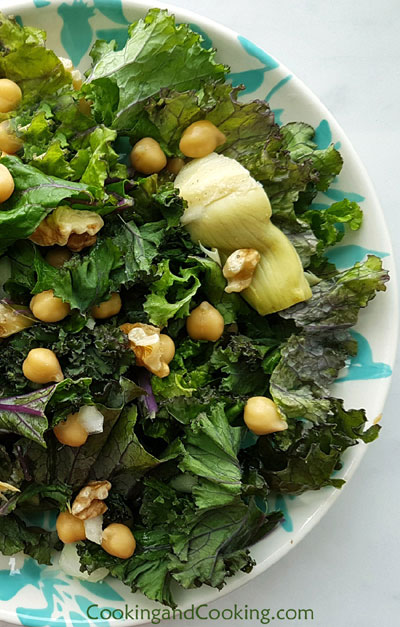 You might also like these...
Stay In Touch