Categories
By Ingredient
Special Occasions
More Links
Dami e Baghali (turmeric rice and lima beans)
Posted on 2012-02-25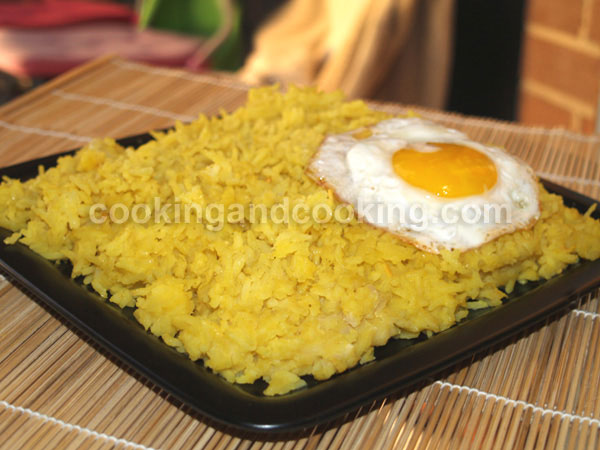 Dami e Baghali or Dampokhtak (turmeric rice with lima beans) is one of the easiest Persian rice dishes. It is a combination of white rice, lima beans and turmeric powder. For this recipe, I used dried lima beans but you can make it with fresh or frozen beans instead of dried one. Dami e Baghali usually served with sunny side up eggs.

Print
---
Yield: Serves 4-5
INGREDIENTS
2 cups (about 370 g) dried large lima beans with skin, if you have skinless beans, use less than 2 cups
2 cups (380 g) white rice (I used this brand: Saleem Caravan, Super Golden Basmati Rice)
1 large yellow onion, finely chopped
1 1/2 teaspoons turmeric powder
3 tablespoons vegetable oil
3 tablespoons butter
water
salt to taste
INSTRUCTIONS
If the dried Lima beans are skinless, soak them in cold water for 5-6 hours and then drain, rinse well and set aside. And if not, soak them in water overnight and then easily remove the skins, drain and set aside.
In a large non-stick pot, heat the oil over medium heat. Add onion and saute until slightly golden. Add turmeric and stir well. Add the lima beans and saute for 1 minute.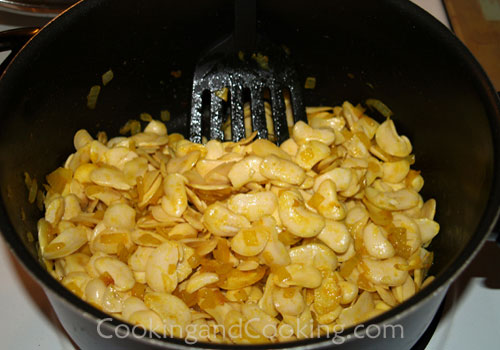 Add 2-3 cups water and salt. Cover the pot and simmer over medium-low heat until beans are tender but still intact, about 15-18 minutes.
Wash the rice and drain. Add the drained rice to the beans. Add about 3 cups water or enough water to cover the rice and beans, about 1 inch above the rice.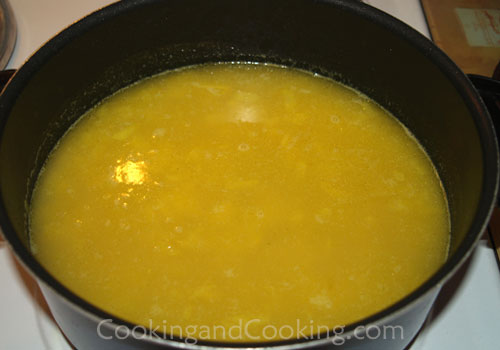 Add the butter and stir well. Simmer uncovered over medium heat until most of the water is evaporated. Then wrap a kitchen towel around underside of the pot lid. Put the lid on and cook over low heat for about 45-50 minutes.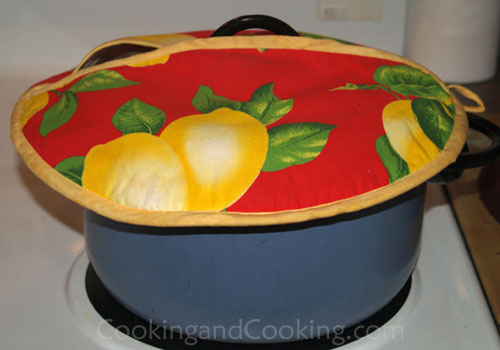 Transfer Dami e Baghali to a serving dish and serve with sunny side up eggs or Salad Shirazi, Persian Tomato Cucumber Salad.
Note: The more water you add the stickier rice you will have.
Note: Please do not use our photos without prior written permission. Thanks!

Print
You might also like these...
Stay In Touch