Categories
By Ingredient
Special Occasions
More Links
Curried Lentil Soup Recipe
Posted on 2009-11-03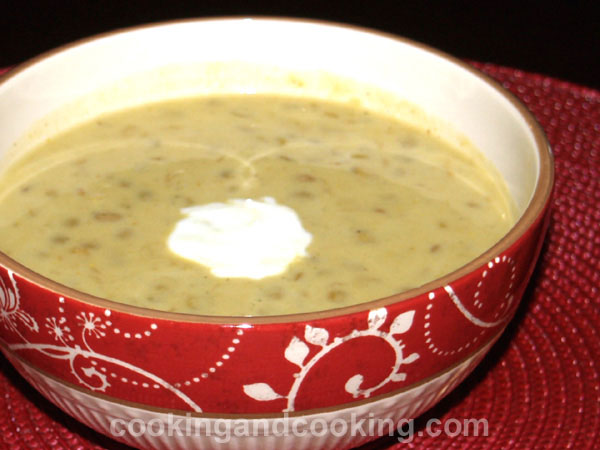 It is one of the most wonderful vegetarian soup recipes I have tasted. It's delicious and spicy, try and enjoy.

Print
---
Yield: Serves 6
INGREDIENTS
2 cups lentils, rinsed and picked over to remove any stones
2 tablespoons curry powder (or more)
2 cups water
2 cups milk
salt & pepper to taste
INSTRUCTIONS
In a pot, bring the lentils with 2 cups of water to a boil. Add salt, pepper, curry powder and milk. Reduce heat, cover the pot, and simmer until lentil is tender, stirring occasionally.
Add the white sauce. Reduce heat to low, cover the pot and cook until desired thickness. If it's too thick, add some milk. You can serve it with fresh lemon juice on the side.
Note: Please do not use our photos without prior written permission.
Thank you!

Print
You might also like these recipes...
Stay In Touch
Join my Telegram Channel