Categories
By Ingredient
Special Occasions
More Links
Creamy Spinach Soup
Posted on 2009-11-08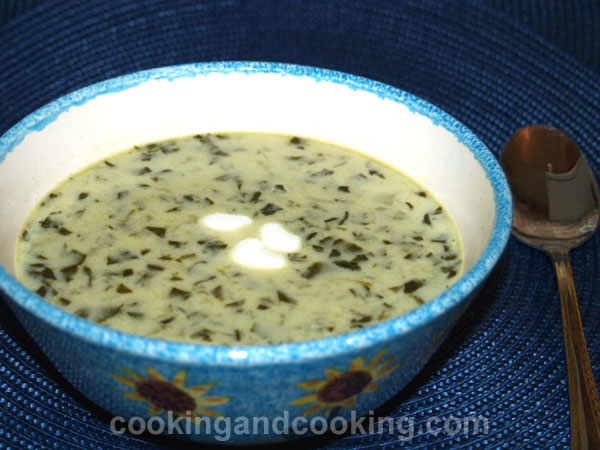 Not only this creamy spinach soup recipe is easy to make, but it's also so satisfying. Try this delicious spinach soup to brighten up a cold winter day!

Print
---
Yield: Serves 7-8
INGREDIENTS
250 g fresh spinach, finely chopped
2 large potatoes, peeled and shredded
1 medium onion, diced
100 g skinless chicken backs (or skinless wings)
6 cups water
1 cup heavy cream %35
salt & pepper
2 teaspoons dried oregano leaves or dried thyme
INSTRUCTIONS
Place the spinach, potatoes, water, chicken backs (or wings), and onion in a large pot over medium-high heat. Cover the pot and bring to a boil. Add salt, pepper, and oregano. Reduce heat to medium-low, and simmer covered until vegetables are tender, stirring occasionally.
Add the cream, and cook over low heat for a minute. Remove the chicken before serving. Serve with lemon juice on the side.
Note: If it's too thick, add milk. Add more heavy cream for richer soup.
Note: Please do not use our photos without prior written permission. Thanks!

Print
You might also like these...
Stay In Touch