Categories
By Ingredient
Special Occasions
More Links
Corn Flakes Chicken
Posted on 2011-04-01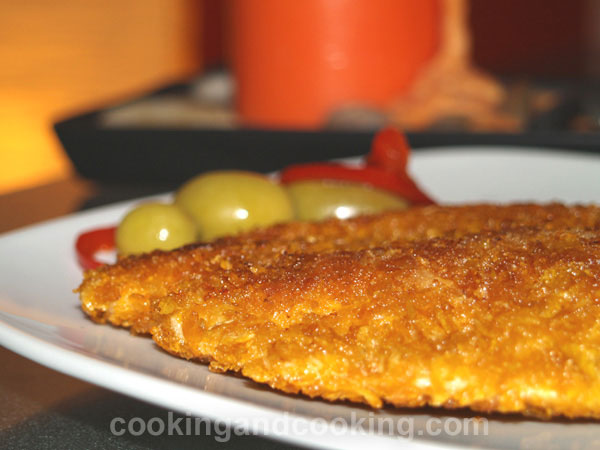 Corn flakes chicken is a homemade chicken recipe which is crispy, crunchy, easy to make and kids will love it. I think this recipe can be teamed with several main dishes, like any kind of rice, pasta or even mashed potato.

Print
---
Yield: Serves 2
INGREDIENTS
300 g boneless and skinless chicken breast (2 fillets)
1/4 teaspoon garlic powder
1 cup crushed corn flakes
1 tablespoon lemon juice
canola oil
1/4 cup all-purpose flour
1 1/2 tablespoons mayonnaise
1 egg
salt & black pepper to taste
INSTRUCTIONS
To crush the corn flakes; place them inside a plastic bag and finely crush them with a rolling pin (or mortar and pestle).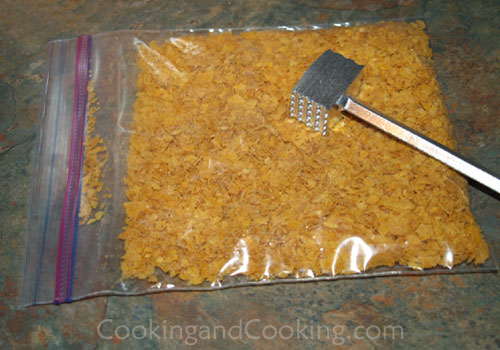 Place chicken breasts inside a plastic bag and pound out until thin.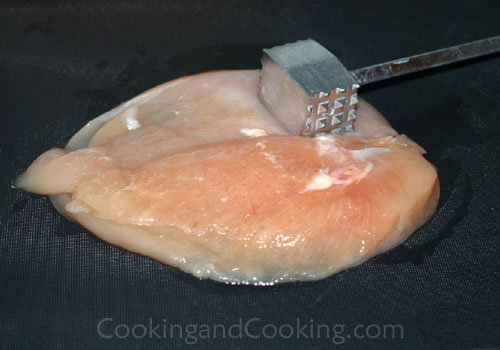 Crack the egg into a bowl; add salt, black pepper, garlic powder, mayonnaise and lemon juice; beat well.
Season both sides of chicken breasts with black pepper and salt.
Spread the all-purpose flour and crushed corn flakes in 2 separate plates. Coat chicken breasts in all-purpose flour, turning to coat. Dip them in the egg mixture, turning to coat. Then dip the chicken breasts in the crushed corn flakes, turning to coat.
Heat oil over medium-high heat in a frying pan. Place the chicken breasts (breaded with crushed corn flakes on both sides) into the pan and reduce heat to medium-low. Fry until they are cooked through and lightly golden brown on both sides. Place them on paper towel to absorb extra oil. Serve immediately.
Note: Please do not use our photos without prior written permission. Thanks!

Print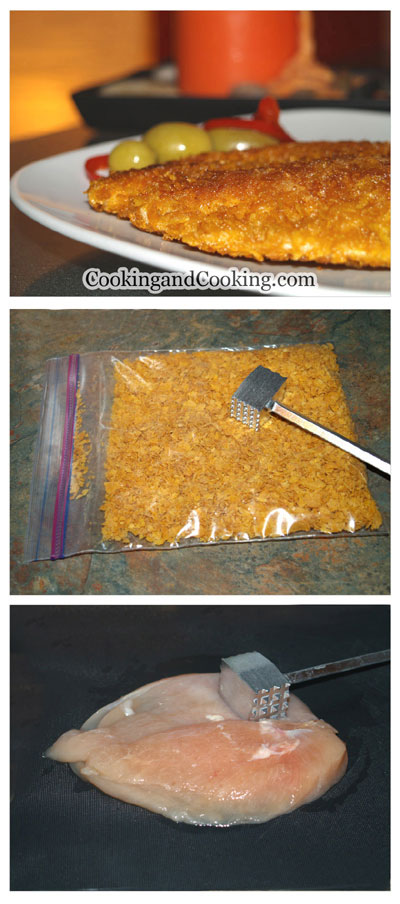 You might also like these...
Stay In Touch