Categories
By Ingredient
Special Occasions
More Links
Cooking Fresh Beets
Posted on 2012-02-16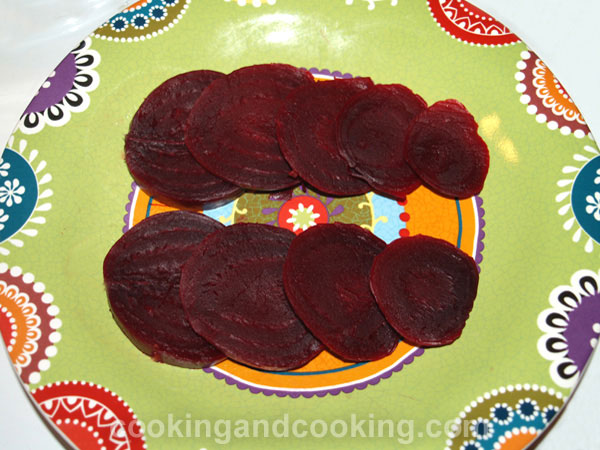 Fresh beets are very healthy and a colorful addition to the table. Boiling is the simplest way of cooking fresh beets.

Print
---
Yield: cooked beets
INGREDIENTS
4 medium beets
2 tablespoons sugar
INSTRUCTIONS
Cut off the greens of the beets and wash them gently, trying not to break the skin.
Place washed beets in a large pot. Pour water until beets are covered. Optional: at this point you can add 2 tablespoons sugar, if you like the sweet taste.
Cover the pot and bring to a boil. Simmer for 45 minutes (depending on size) or until beets can easily be pierced through with a fork.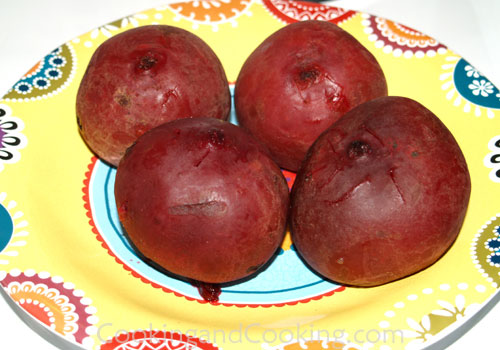 Let them cool a little. Gently rub the beets to remove the outer layer of skin.
Note: Please do not use our photos without prior written permission. Thanks!

Print
You might also like these...
Stay In Touch