Categories
By Ingredient
Special Occasions
More Links
Cinnamon Sugar Candied Nuts
Posted on 2014-01-23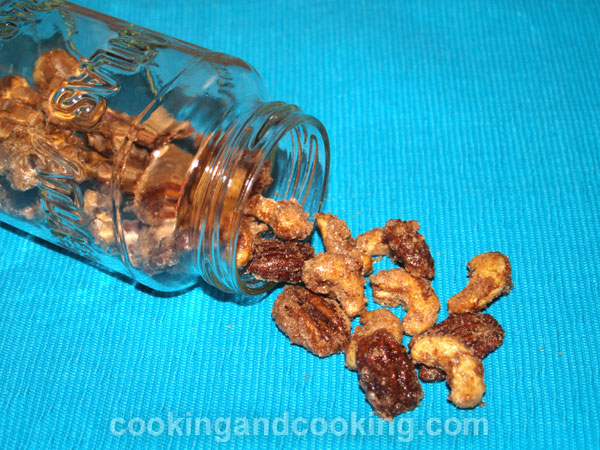 Here is a recipe for Cinnamon Sugar Candied Nuts. You will not believe how simple and quick this candied nuts recipe is. Just mix all the nuts with egg white, cinnamon, sugar and vanilla extract and bake. I used walnuts, pecans and cashew for this recipe but you can make it with your favorite nuts.

Print
---
Yield: Makes 3 cups
INGREDIENTS
1 cup raw pecan halves
1 cup raw whole cashew
1 cup raw walnuts
1 large egg white
2 teaspoons ground cinnamon
3/4 cup sugar
1 teaspoon vanilla extract
1 tablespoon water
pinch of salt
INSTRUCTIONS
In a medium bowl, combine sugar, cinnamon and pinch of salt. Set aside.
In a large bowl, whisk together egg white, vanilla extract and a-tablespoon water for about 1 minute. Add the walnuts, pecans and cashew. Stir well with a rubber spatula, making sure they are all moistened.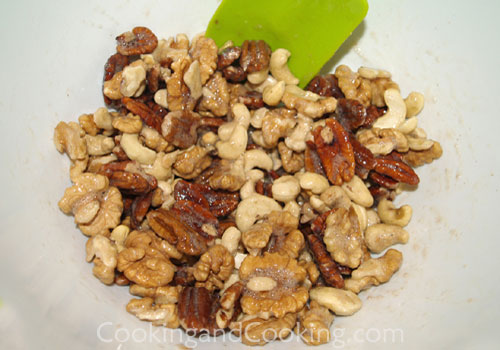 Stir in the sugar mixture until evenly coated.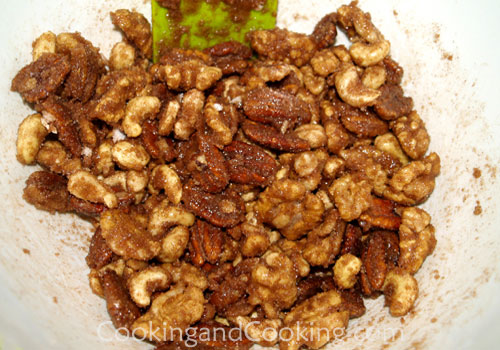 Preheat oven to 300 degrees F. Line a baking sheet with parchment paper. Using a clean spoon, spread the nut mixture on the baking sheet in a single layer.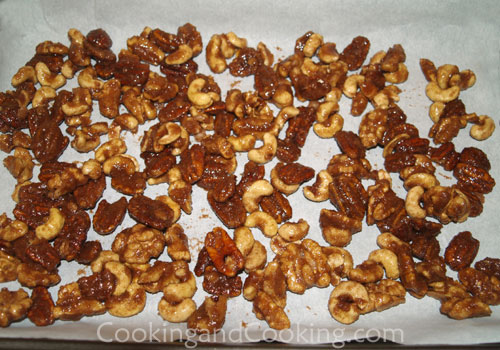 Bake for 20-25 minutes, stirring at halftime. Remove from the oven and cool to room temperature.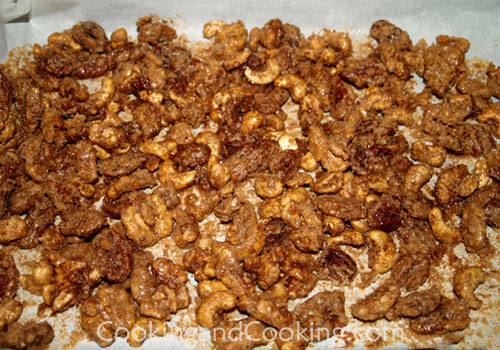 Note: Please do not use our photos without prior written permission. Thanks!

Print

You might also like these...
Stay In Touch