Categories
By Ingredient
Special Occasions
More Links
Chocolate Nuts
Posted on 2011-03-29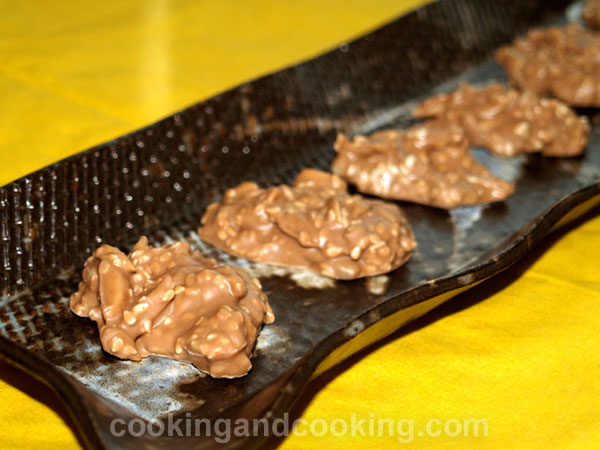 Chocolate Nuts is a perfect recipe for chocolate lovers.They are really delicious and easy to make. You can use any kind of chocolate you like for making chocolate nuts.

Print
---
Yield: Makes about 34 chocolate nuts
INGREDIENTS
60 g (about 1/2 cup) unsalted almonds, slivered
60 g (about 1/2 cup) raw sunflower seeds
40 g (about 1/3 cup) sesame seeds
150 g white chocolate chips
55 g milk chocolate chips
1/2 teaspoon ground cinnamon
INSTRUCTIONS
Melt the chocolates in microwave (or double boiler) until mixture is smooth, about 2 minutes. Note, if chocolate is too thick, microwave it a little more. Add slivered almonds, sunflower seeds, sesame seeds and cinnamon; mix well.
Using a teaspoon, scoop out of chocolate nut mixture and drop onto a waxed paper or greased aluminum foil.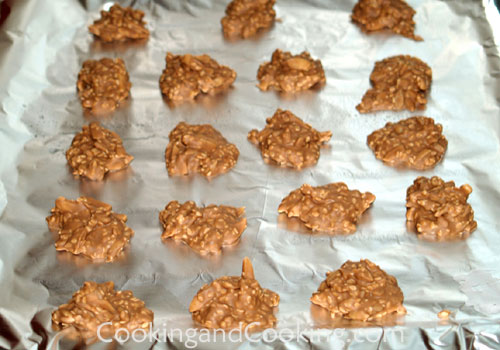 Refrigerate for 2 hours or until the chocolate is set. Store covered in the fridge.
Note: Please do not use our photos without prior written permission. Thanks!

Print
You might also like these...
Stay In Touch