Categories
By Ingredient
Special Occasions
More Links
Chocolate Mug Cakes
Posted on 2012-08-12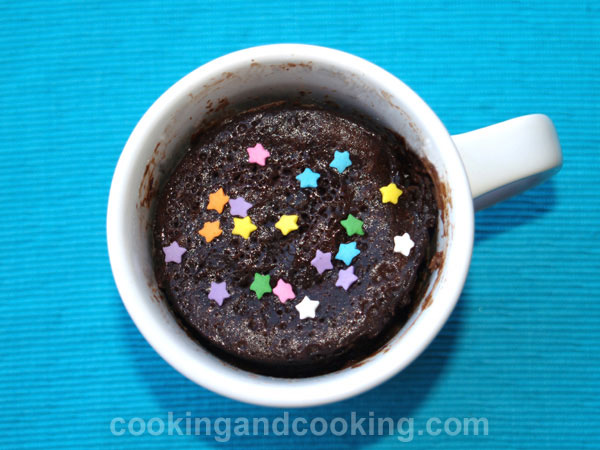 If you are looking for a quick cake recipe, you have to try Chocolate Mug Cake recipe. Chocolate mug cake is a super simple cake recipe that will be ready in 5 minutes. Just combine the ingredients in a mug and microwave on high; your chocolate cake is ready.

Print
---
Yield: Makes 1 Chocolate Mug Cake
INGREDIENTS
4 tablespoons all purpose flour
4 tablespoons sugar
3 tablespoons vegetable oil
1 egg
2 tablespoons unsweetened cocoa powder
3 tablespoons Nutella
3 tablespoons milk
2-3 drops vanilla extract
INSTRUCTIONS
Combine flour, sugar and cocoa powder in a large microwave-safe mug. Then add the egg, milk, oil, vanilla extract and Nutella. Whisk well with a fork until smooth.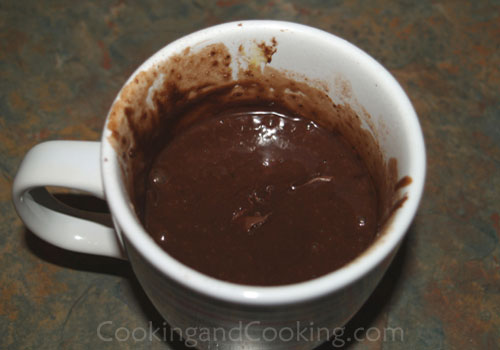 Microwave on high for 1.30 - 3 minutes (time depends on microwave wattage). Check it at 1.30 minutes to see if it is done or not. If not, continue to microwave, stopping every 30 seconds to check. Mine took 2.30 minutes.
The chocolate cake will rise over the top of the mug and then sink down when the microwave is turned off. Remove from the microwave (be careful, it's hot) and serve immediately.
Note: Please do not use our photos without prior written permission. Thanks!

Print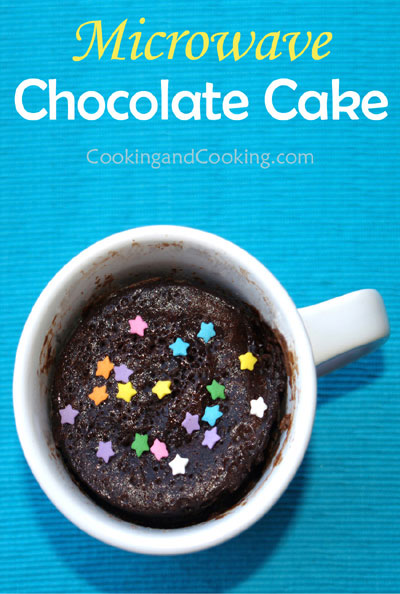 You might also like these...
Stay In Touch