Categories
By Ingredient
Special Occasions
More Links
Chocolate Mousse with Marshmallows
Posted on 2016-12-15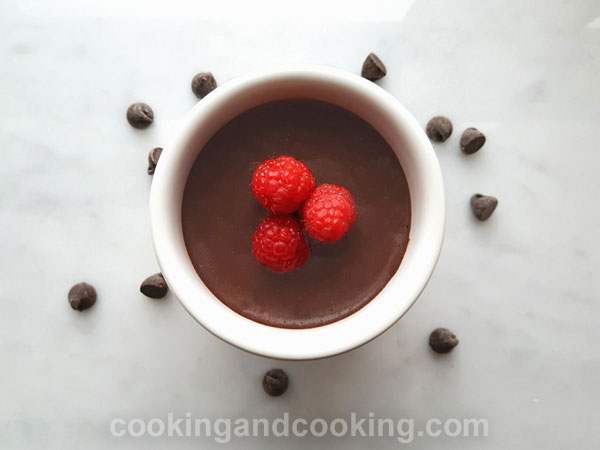 If you want a delicious dessert that doesn't require entire day in the kitchen then this dark chocolate mousse is for you! No-egg chocolate mousse is a great easy dessert for every crowd because it looks good, tastes good and you can make it a day ahead of time.

Print
---
Yield: Serves 4-6
INGREDIENTS
150 g mini marshmallows, about 3 cups
250 g good quality dark chocolate, chopped into small pieces
1 1/4 cups whipping cream 35%
1/4 cup unsalted butter, at room temperature
1 teaspoon vanilla extract
1/4 cup boiling water
INSTRUCTIONS
Put the dark chocolate, marshmallows, butter, and boiling water in a saucepan. Heat over medium-low heat until melted and smooth, stirring occasionally. Remove from heat and allow to cool to room temperature.
Meanwhile, whip the whipping cream with vanilla extract until it holds its shape. Fold it into the chocolate mixture until you have a smooth mixture. Spoon the chocolate mousse into a serving bowl or individual dishes. Refrigerate for at least 6 hours or overnight before serving.
Note: Please do not use our photos without prior written permission. Thanks!

Print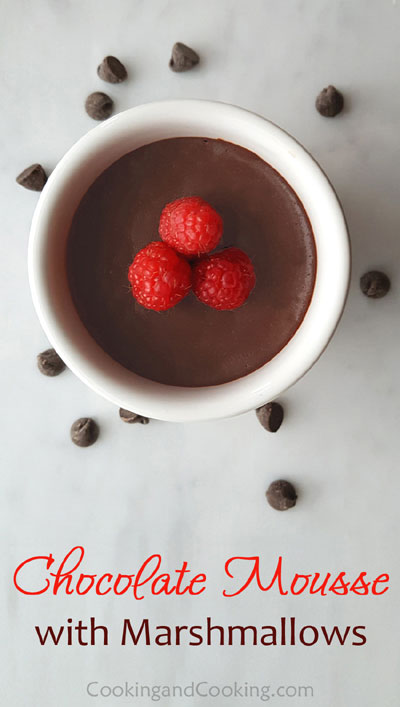 You might also like these...
Stay In Touch