Categories
By Ingredient
Special Occasions
More Links
Chocolate Coconut Macaroons
Posted on 2012-06-15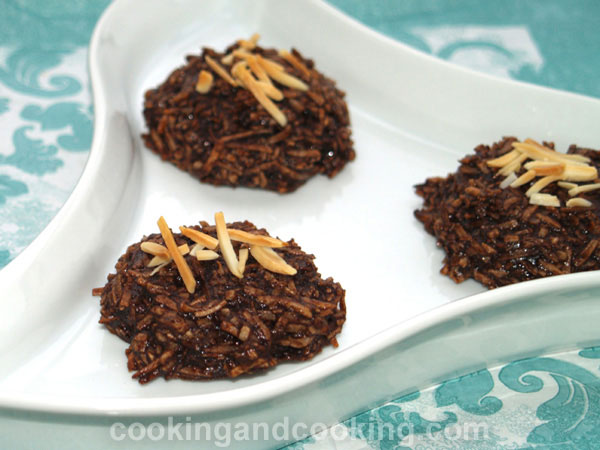 This is an easy way to make Chocolate Coconut Macaroons. A combination of sweetened coconut, cocoa powder and eggs. Chocolate Coconut Macaroons have crispy edges and soft and chewy centers.

Print
---
Yield: Makes 13-14 chocolate coconut macaroons
INGREDIENTS
2 cups (200 g) sweetened shredded coconut
3 tablespoons unsweetened cocoa powder
2 eggs
1 teaspoon vanilla extract
2 tablespoons slivered almonds
pinch salt
INSTRUCTIONS
In a large bowl, whisk together the eggs, cocoa powder, vanilla extract and salt. Stir in the coconut, making sure the coconut is well coated. Cover and refrigerate for about one hour, or until firm.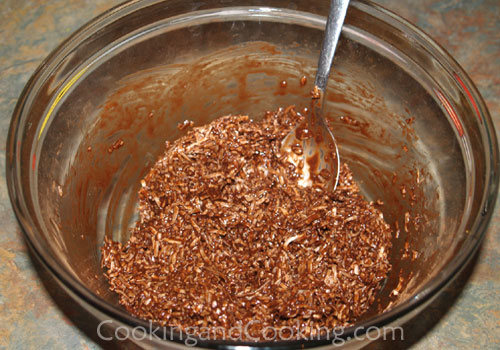 Preheat oven to 350 degrees F. Line 2 cookie sheets with parchment paper. Using a tablespoon, place small mounds of the batter on prepared cookie sheets, flatten slightly. Leave enough space between them. Sprinkle with almonds.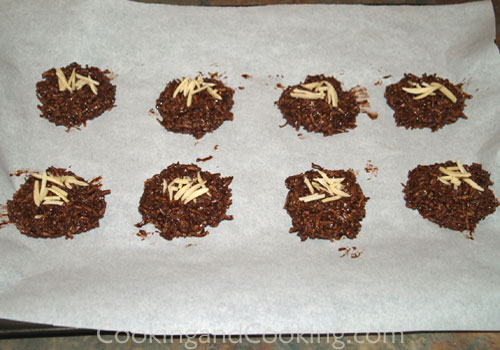 Place the cookie sheets on the middle rack of the oven and bake for 12-14 minutes. Remove from oven and let cool on the baking sheet for about 10 minutes and then place on a wire rack to cool completely.
Note: Please do not use our photos without prior written permission. Thanks!

Print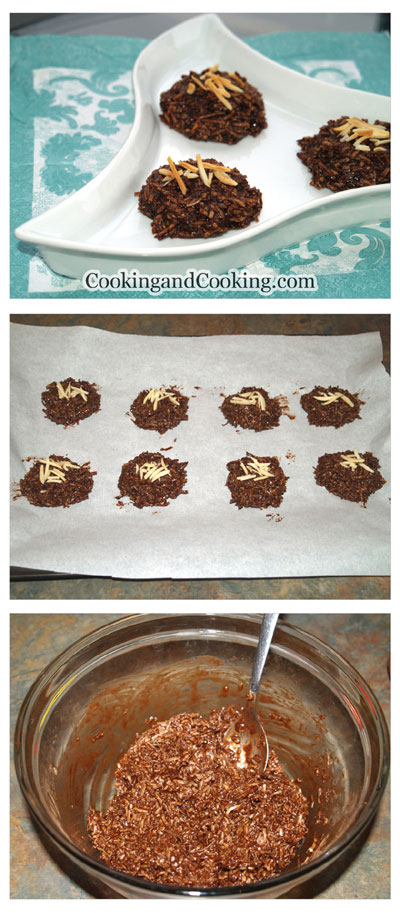 You might also like these...
Stay In Touch