Categories
By Ingredient
Special Occasions
More Links
Chocolate Chia Seed Pudding
Posted on 2014-11-04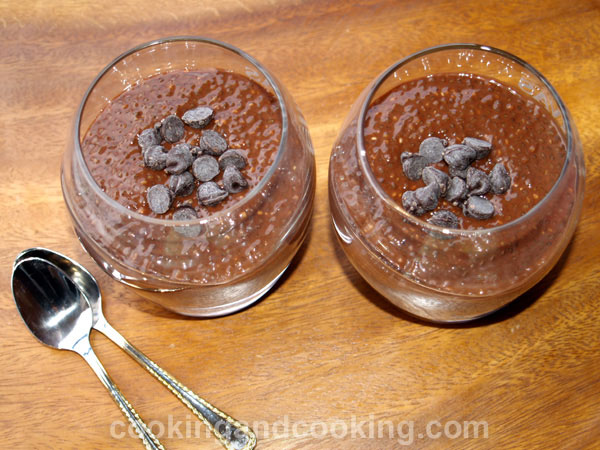 Chocolate Chia Pudding is a very simple dessert recipe. The texture is different than the regular puddings but this pudding recipe is more healthier and still delicious. If you don't like the texture of chia seeds, just blend it until it's smooth and creamy.

Print
---
Yield: Serves 2
INGREDIENTS
1 1/4 cups unsweetened almond milk
1/4 cup chia seeds
3 tablespoons maple syrup or honey
2 tablespoons unsweetened cocoa powder
1 teaspoon vanilla extract
pinch of lime zest
chocolate chips for garnish, optional
INSTRUCTIONS
Combine all ingredients in a medium bowl. Cover and refrigerate overnight or at least 7 hours. To serve divide the chia pudding equally between 2 bowls or glasses and garnish with chocolate chips. If you don't like the texture of chia seeds, after pudding is set, blend it in a blender until completely smooth and then serve.
Note: Please do not use our photos without prior written permission. Thanks!

Print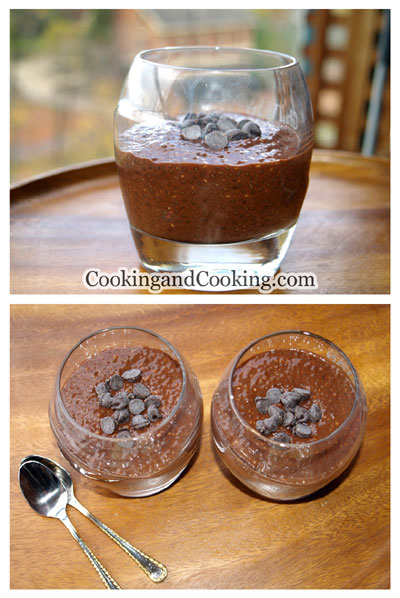 You might also like these...
Stay In Touch