Categories
By Ingredient
Special Occasions
More Links
Chocolate Bread Pudding
Posted on 2011-08-22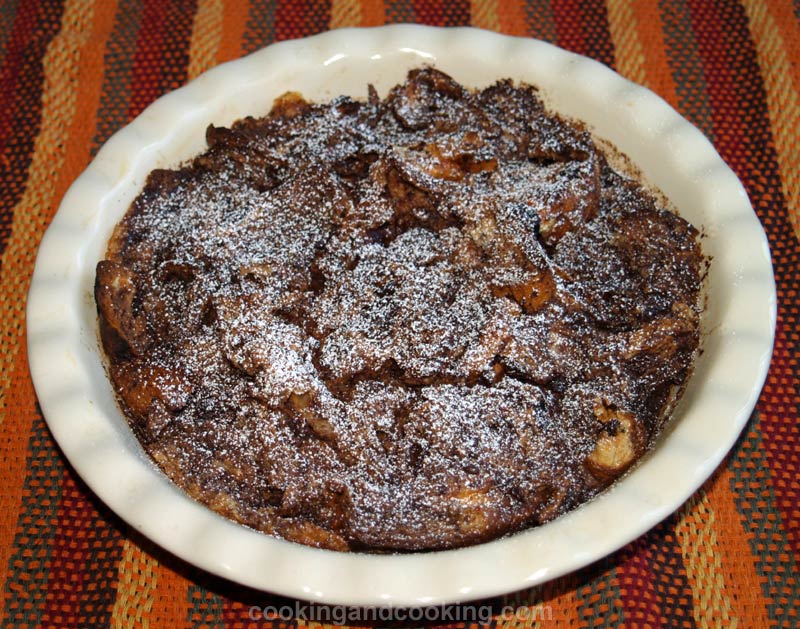 Instead of buying a boring chocolates cake from the store, surprise your guest with this homemade Chocolate Bread Pudding dessert. This chocolate pudding can be served warm or cold.

Print
---
Yield: Serves 6
INGREDIENTS
250 g any kind of loaf bread you like (I used cinnamon-raisin bread), crusts trimmed
100 g (about 2/3 cup) semi sweet chocolate chips
2 large eggs
1/2 cup sugar
1 teaspoon vanilla extract
2 cups milk
1 tablespoon butter, plus more for baking dish
confectioners' sugar for garnish
INSTRUCTIONS
Lightly butter a round baking dish (dia 9 1/2-inch). Tear bread into large pieces; scatter evenly in prepared baking dish. Set aside.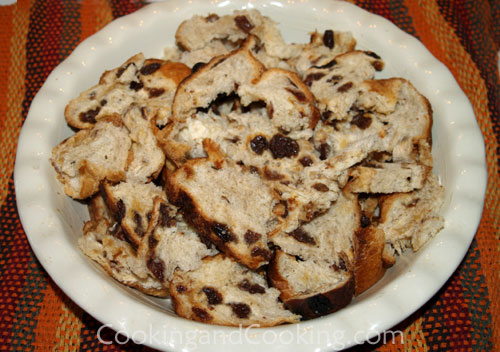 In a medium bowl, whisk together eggs, sugar and vanilla; set aside.
In a medium saucepan, combine milk, chocolate chips and butter. Place over medium-low heat until chocolate is melted, about 5 minutes, stirring occasionally.
Whisk egg mixture in warm milk mixture until combined.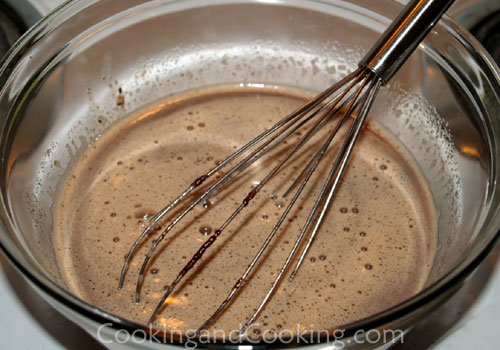 Preheat oven to 350 degrees F. Pour mixture evenly over bread and push bread down into liquid.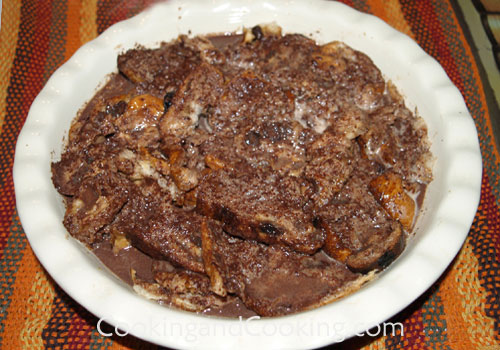 Bake until pudding has puffed and is firm (a toothpick comes out clean), about 25-30 minutes. Cool at least 10 minutes. Dust with confectioners' sugar just before serving.
Note: Please do not use our photos without prior written permission. Thanks!

Print

You might also like these...
Stay In Touch