Categories
By Ingredient
Special Occasions
More Links
Join my Telegram Channel
Chicken Pizza Toast Recipe
Posted on 2015-05-25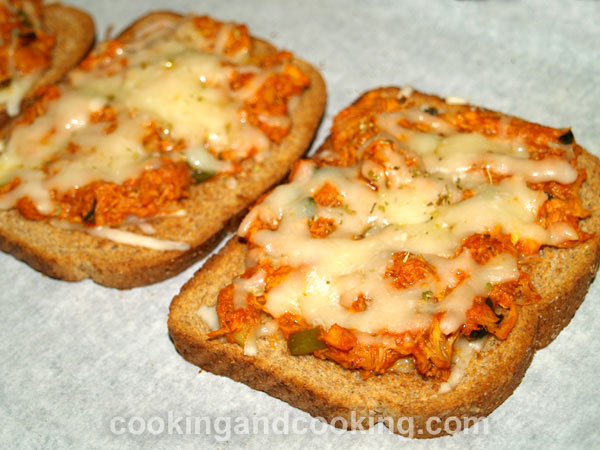 If you don't have time to make pizza and looking for an easy way to make it, here is a simple recipe for pizza with bread. In this Chicken Pizza Toast recipe, I used toasted bread slices as a base and topped with a layer of chicken mixture and Mozzarella cheese.

Print
---
Yield: Serves 3-4
INGREDIENTS
2 cups shredded Cooked Chicken
10 slices of whole wheat Italian loaf bread (or any kind you like)
3/4 cup crushed tomatoes
1/2 cup ketchup
3 cups shredded mozzarella cheese
5 green onions, both green and white parts, sliced
5 garlic cloves, finely chopped
dried oregano leaves
2 tablespoons vegetable oil
black pepper to taste
INSTRUCTIONS
Heat 2 tablespoons oil in a pan over medium heat. Add the garlic and green onion, and fry for 3-4 minutes. Then add the shredded chicken, crushed tomatoes, ketchup, 2 teaspoons oregano and black pepper. Cook for 5-7 minutes. Taste, adjust seasonings and set the chicken mixture aside.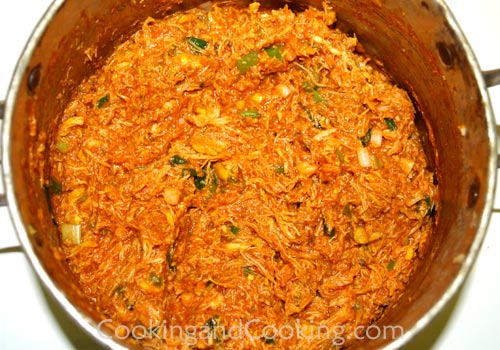 Preheat oven to 350 degrees F. Line 2 baking sheets with parchment paper. Place the bread slices on the baking sheet and toast in the oven until a little crispy, about 5-8 minutes, toasting time depends on how thick the slices are (keep a close watch on them).
Place a layer of shredded mozzarella cheese on each slice.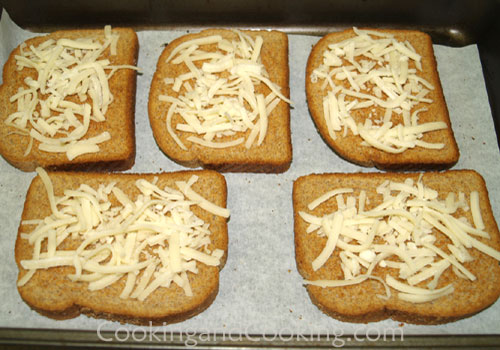 Then place a layer o the chicken mixture and top with the mozzarella cheese. Sprinkle with dried oregano leaves.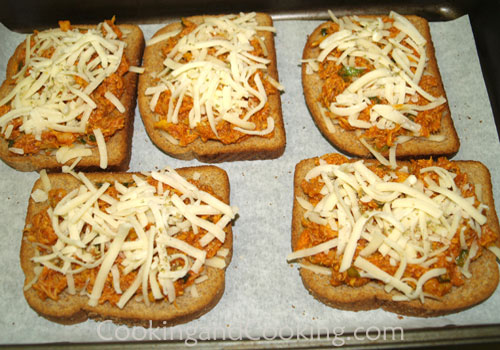 Bake in the preheated oven until cheese is melted. Serve immediately.
Note: Please do not use our photos without prior written permission.
Thank you!

Print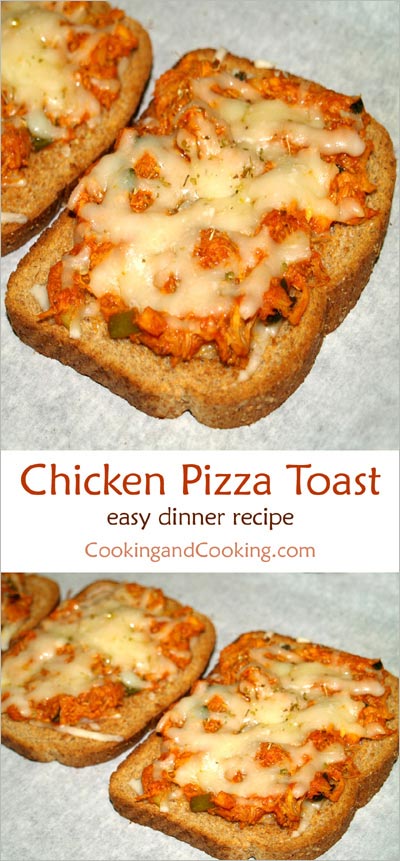 You might also like these recipes...
Stay In Touch