Categories
By Ingredient
Special Occasions
More Links
Chicken Nugget
Posted on 2010-06-04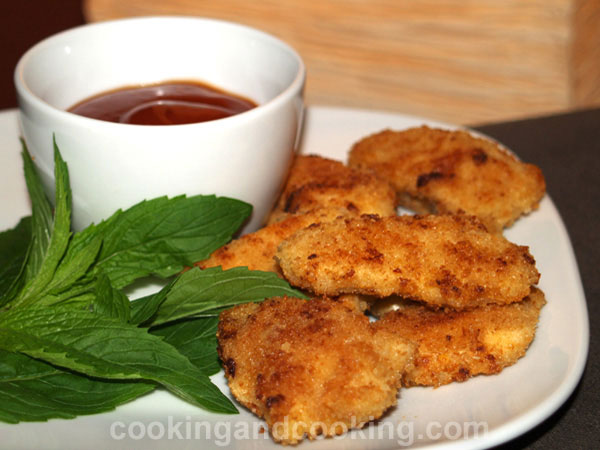 Homemade chicken nuggets are extremely yummy, crispy outside and juicy inside. A simple, easy to make snack that the kids will love and ask for more!

Print
---
Yield: Serves 2-3
INGREDIENTS
300 g boneless and skinless chicken breast
1/4 teaspoon garlic powder
2/3 cup dry bread crumbs
1 tablespoon lemon juice
cooking oil
1/4 teaspoon paprika powder
1 egg
salt & black pepper to taste
INSTRUCTIONS
Rinse chicken and cut into small thin pieces.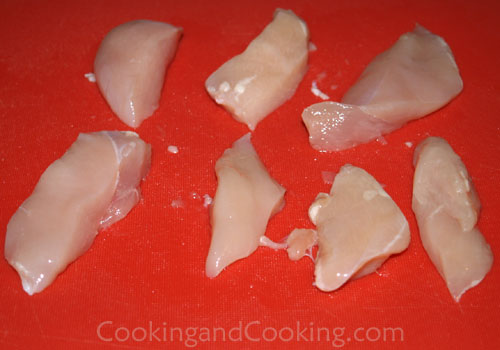 Crack the egg into a small bowl, add salt, black pepper, paprika powder, garlic powder and lemon juice; stir gently with a fork until well-beaten.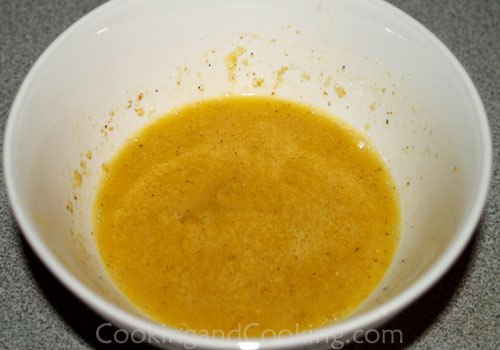 Take chickens and dip them into the egg mixture; stir them around to get a coating of the mixture all over them. Then take chickens from the egg mixture and place them in the bread crumbs bowl. Turn the pieces over until they are coated in bread crumbs.
Place them in a pot of cooking oil which has been heated at medium heat. Fry them until golden brown and the chickens are cooked through (If the chicken is browning too quickly, reduce the heat a bit).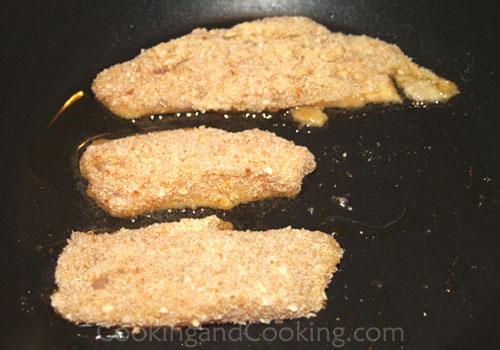 Place the nuggets on paper towel to absorb extra oil. Serve warm.
Note: Please do not use our photos without prior written permission. Thanks!

Print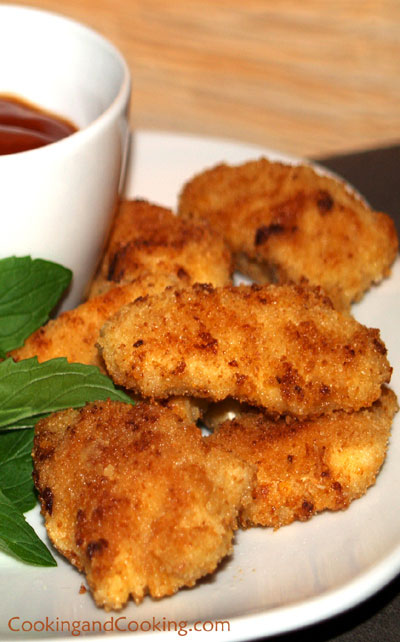 You might also like these...
Stay In Touch