Categories
By Ingredient
Special Occasions
More Links
Cheese Breadsticks
Posted on 2012-02-07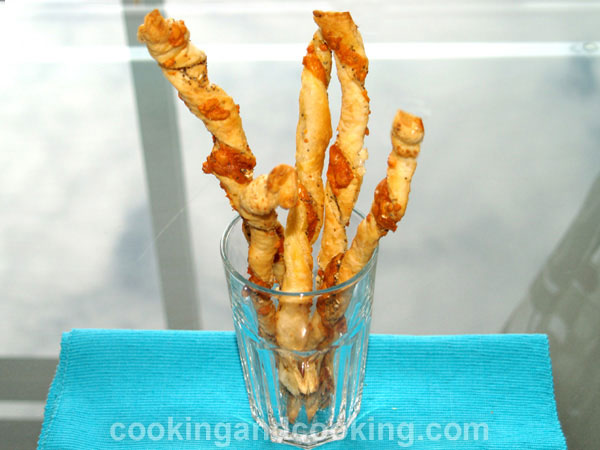 If you are looking for a super easy snack recipe for your next party, make Cheese Breadsticks. Cheese Breadsticks recipe is a simple snack using puff pastry. Just sprinkle the spices and cheese over the puff pastry, twist, bake and eat!

Print
---
Yield: makes 9-10 cheese breadsticks
INGREDIENTS
1 sheet frozen puff pastry (10x10 inch)
1 tablespoon dried oregano leaves
1 tablespoon poppy seeds
1 tablespoon sesame seeds
1/2 cup finely shredded cheddar cheese
2-3 tablespoons Parmesan cheese, grated
salt and black pepper
INSTRUCTIONS
Defrost the puff pastry overnight in the refrigerator (or according to the package directions). Roll out the puff pastry sheet on a lightly floured surface. Using a rolling pin, make the puff pastry sheet as thin as you can (make sure to retain the square shape). Make sure the dough is not sticking to the surface by adding more flour if necessary.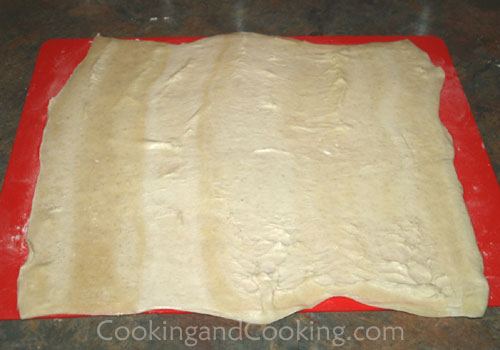 In a small bowl, mix together the poppy seeds, sesame seeds, oregano, salt and pepper.
Evenly sprinkle the spices over the puff pastry sheet. Using the rolling pin, roll over the spice (If you don't have rolling pin, press the spices lightly into the pastry with your hands).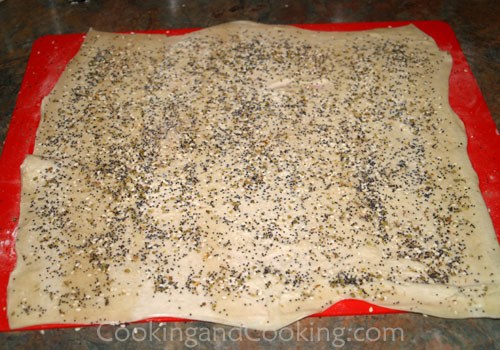 Mix the cheddar and parmesan cheese. Evenly sprinkle over the spices. Again, using the rolling pin, roll over to make sure they embed themselves into the puff pastry.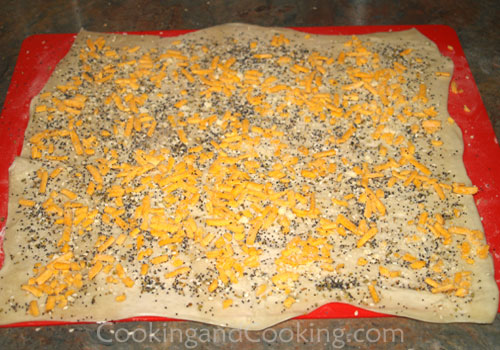 Cut the puff pastry sheet into 1 inch strips (about 9-10 per sheet) using a sharp knife or pizza cutter.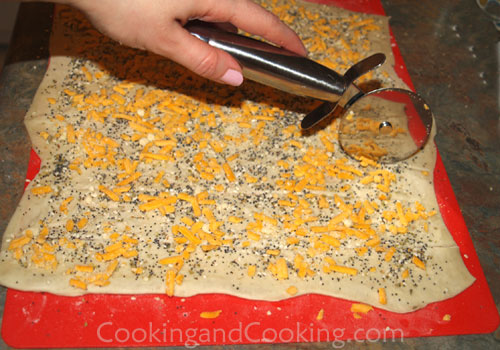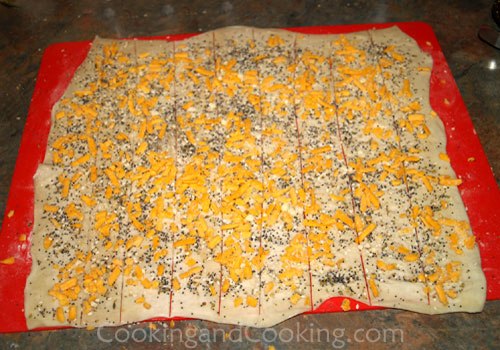 Line a large baking sheet with parchment paper.
With both hands on each end of a strip, gently begin to twist each strip until it will not twist any further. Repeat this for all strips.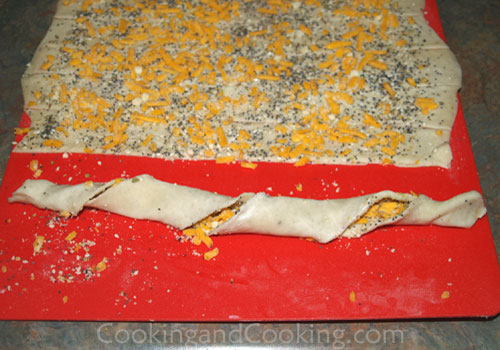 Carefully transfer the breadsticks to the prepared baking sheet. Place the baking dish in freezer for 15 minutes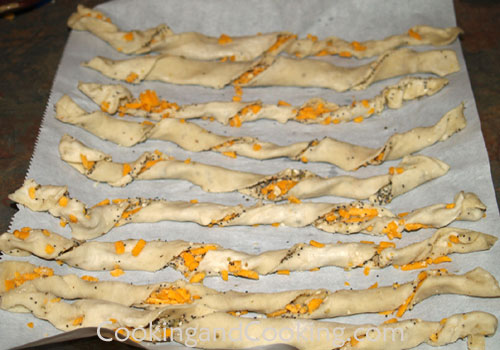 Preheat the oven to 380 degrees F.
Remove the baking dish from freezer and bake on the middle rack of the oven for 14-16 minutes or until they're golden brown.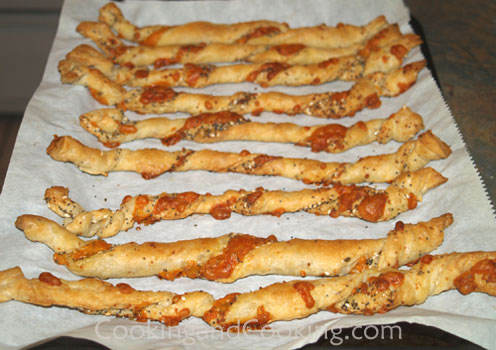 Serve warm or cold.
Note: Please do not use our photos without prior written permission. Thanks!

Print

You might also like these...
Stay In Touch