Categories
By Ingredient
Special Occasions
More Links
Cheese Ball
Posted on 2010-10-03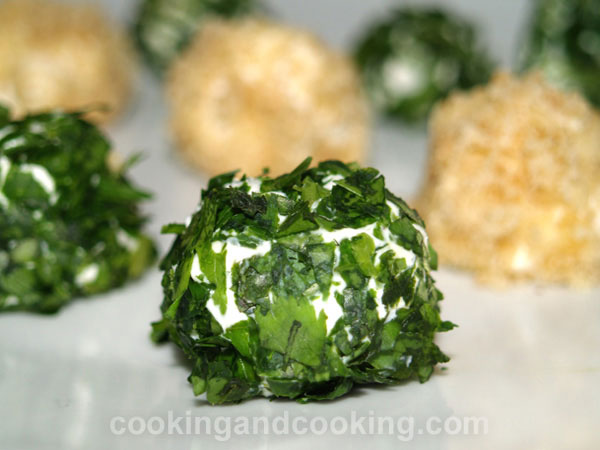 Cheese Ball is one of the easiest cold appetizers to prepare. If you are planning a party and looking for a simple appetizer, make cheese ball. Whenever I make cheese ball for a gathering, it always gets great reviews.

Print
---
Yield: Makes 22-24 balls
INGREDIENTS
250 g cream cheese, room temperature
2 garlic cloves, finely chopped
1/2 cup fresh coriander, finely chopped
1/2 cup fresh parsley, finely chopped
1/2 cup ground walnuts
black pepper to taste
INSTRUCTIONS
Mix the cream cheese, garlic cloves and black pepper until smooth. Cover and refrigerate the mixture for several hours until chilled, about 3-4 hours.
Use a small ice cream scoop or fruit baller and shape the cheese mixture into 1-inch balls (cheese balls can be made any size you wish and you can shape them with your hands).
Combine fresh coriander and fresh parsley for coating balls. Roll some of balls in ground walnuts and the others in herb mixture until coated. Refrigerate until ready to serve (1-2 hours). Serve with French bread or cracker.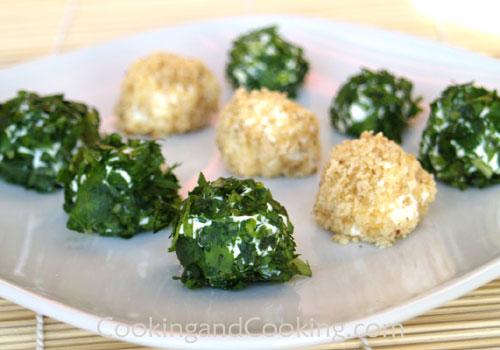 Note: Please do not use our photos without prior written permission. Thanks!

Print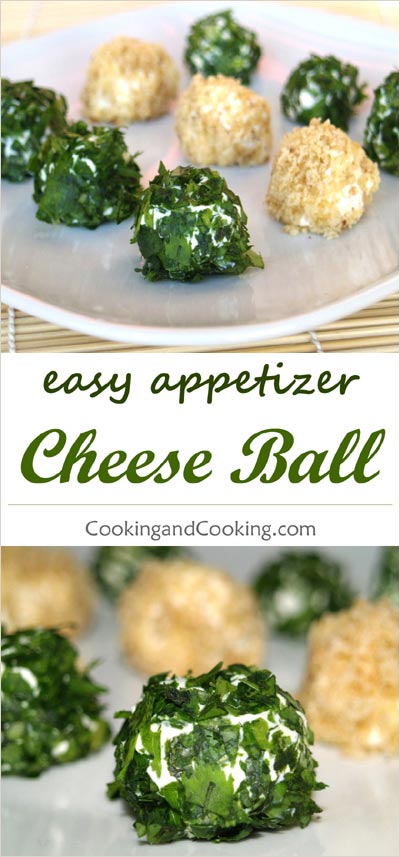 You might also like these...
Stay In Touch