Categories
By Ingredient
Special Occasions
More Links
Celery and Mushroom Salad
Posted on 2010-07-09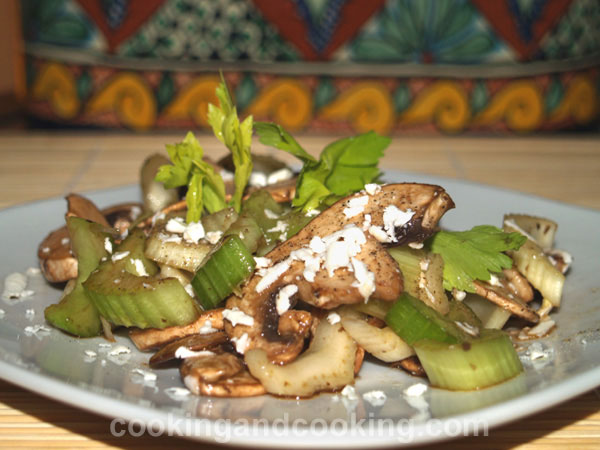 Celery and Mushroom Salad is a quick and easy to make recipe. This celery salad recipe is a perfect side dish with grilled steak or chicken or as a starter.

Print
---
Yield: Serves 5-6
INGREDIENTS
3 1/2 cups mushrooms, thinly sliced
3 cups tender celery ribs, thinly sliced (keep few leaves for garnish)
6 tablespoons extra-virgin olive oil
3-4 tablespoons balsamic vinegar
shredded feta cheese
salt & black pepper
INSTRUCTIONS
Combine the mushrooms and celery in a large salad bowl.
For salad dressing: mix olive oil and balsamic vinegar. Season with salt and black pepper. Gently toss dressing with salad just before serving. Serve on individual plates and garnish with shredded feta cheese and the celery leaves.
Note: Please do not use our photos without prior written permission. Thanks!

Print
You might also like these...
Stay In Touch