Categories
By Ingredient
Special Occasions
More Links
Carrot Cake
Posted on 2011-11-09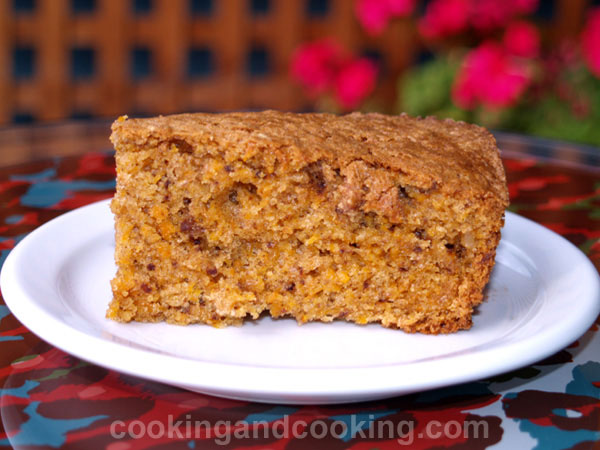 Try this flavourful and easy Carrot Cake recipe; it's a perfect cake for any occasions! Carrot Cake is usually served with icing, but I personally like the Carrot Cake without icing.

Print
---
Yield: Serves 8-10
INGREDIENTS
4 eggs
2 cups whole wheat all-purpose flour
2 cups sugar
4 cups carrot, peeled and grated on the small holes of a box grater
1 cup walnuts, chopped
1 cup canola oil
2 teaspoons baking powder
2 teaspoons baking soda
2 teaspoons ground cinnamon
1 teaspoon ground nutmeg
1 teaspoon vanilla extract
INSTRUCTIONS
Preheat oven to 350 degrees F. Combine flour, baking powder, baking soda, cinnamon and nutmeg in a bowl. Set the flour mixture aside.
Using an electric mixer, beat the eggs, canola oil, vanilla extract and sugar until smooth, about 20 seconds. Add the flour mixture and mix well. Fold in grated carrots and walnuts.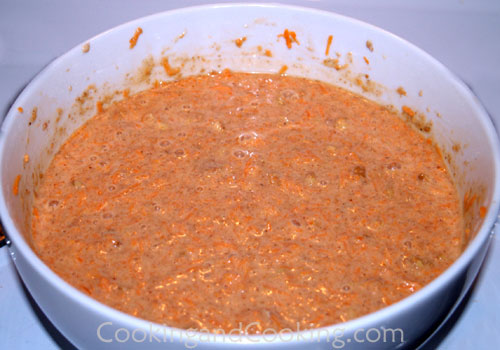 Spoon batter into a 8x11-inch baking pan (or baking dish) coated with cooking spray. Bake on the middle rack of the oven until toothpick or skewer inserted into center of cake comes out clean, about 50-60 minutes.
Remove from oven and let it cool in the pan for 10 minutes. Then run a thin-bladed knife around the edges to loosen.
Note: Please do not use our photos without prior written permission. Thanks!

Print
You might also like these...
Stay In Touch