Categories
By Ingredient
Special Occasions
More Links
Campfire Cones
Posted on 2016-05-30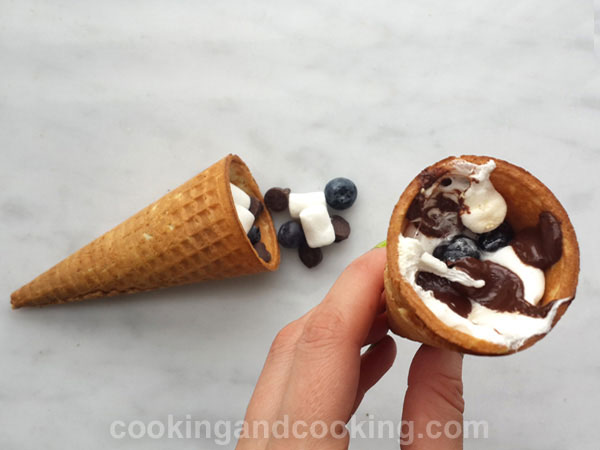 Campfire cones recipe is a fun recipe for kids to make in camping or in backyard gathering. You can even make these yummy cons in the oven at home. I used marshmallow, dark chocolate and blueberries as filling for cones but you can make them with anything you have and you like.

Print
---
Yield: Serves 3
INGREDIENTS
3 sugar or waffle cones
1/3 cup mini marshmallows
1/3 cup dark chocolate chips
1/3 cup blueberries
INSTRUCTIONS
Fill each cone with desired amounts of marshmallow, dark chocolate chips and blueberry.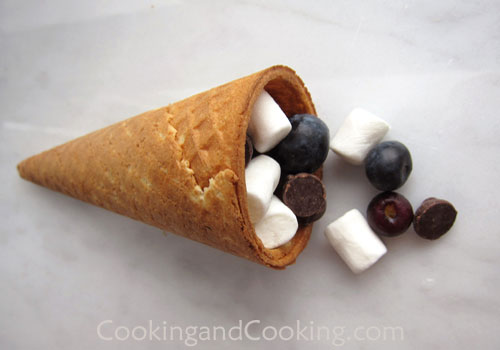 Wrap the cones in aluminum foil.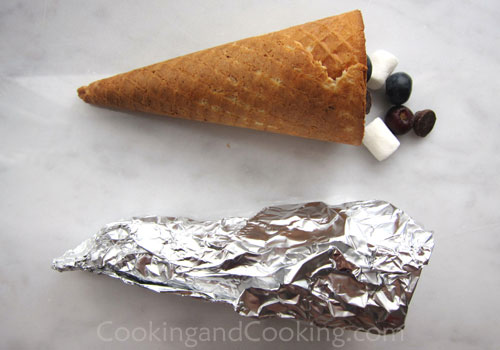 Place over the campfire for about 3-5 minutes or until toppings are melted (keep away from direct flames).
Or if you make them at home, preheat the oven to 375 degrees F. Put in the oven until toppings are melted, about 7-9 minutes. Unwrap the cones and enjoy.
Note: Please do not use our photos without prior written permission. Thanks!

Print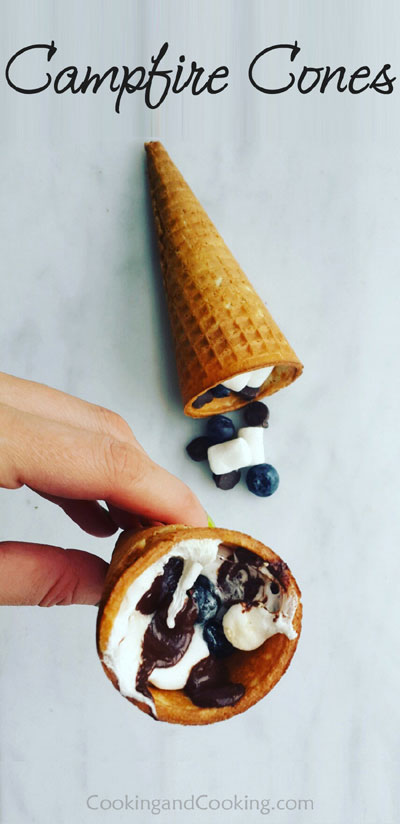 You might also like these...
Stay In Touch