Categories
By Ingredient
Special Occasions
More Links
Butternut Squash and Banana Pudding
Posted on 2015-06-11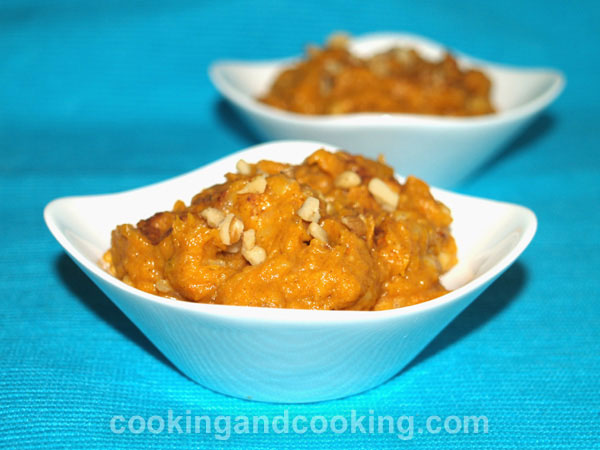 Butternut Squash and Banana Pudding is a simple dessert recipe using butternut squash, banana, walnut, plain biscuit, cinnamon and cardamom. This pudding recipe is the perfect way to finish a family meal.

Print
---
Yield: Serves 4
INGREDIENTS
1 butternut squash, about 1.4 kg
250 g plain biscuits
3/4 cup coarsely chopped walnut and a little more for garnish
2 ripe bananas, grated
2 tablespoons vegetable oil
1 teaspoon ground cinnamon and a little more for garnish
1/2 teaspoon ground cardamom
powdered sugar, optional
INSTRUCTIONS
Follow the steps bellow to peel and cut the butternut squash. Make several large slits through the skin with a sharp knife.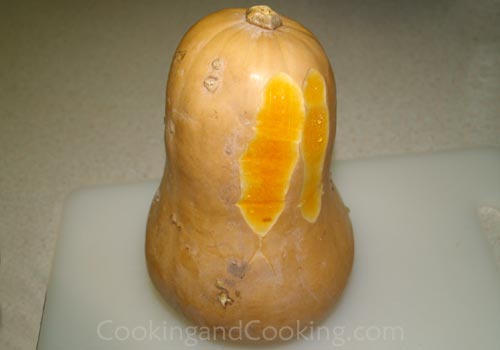 Microwave the squash on high for approximately 3-4 minutes to soften the skin. Remove squash from the microwave and let it rest until it is cool enough to handle. Peel the squash with a peeler or knife. Then cut the squash in half lengthwise and discard the seeds. Cut it into 2 inches pieces.
Heat 2-tablespoons of oil in a pan over medium heat. Add the butternut squash pieces and saute for 3 minutes. Add 1/2 cup water, cover the pan and cook until soft and tender, about 30 minutes.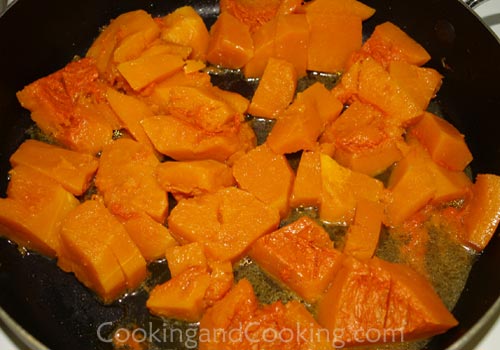 Drain and mash them with a potato masher.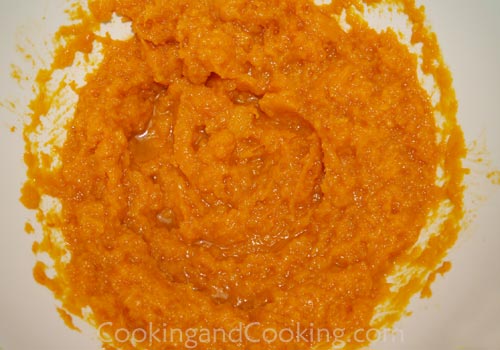 Crush the biscuits coarsely and place in a large bowl.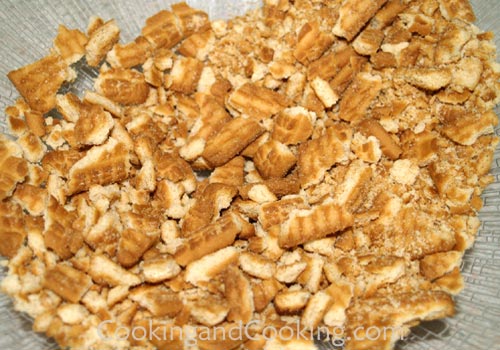 Mix together the crushed biscuit, grated bananas, butternut squash, walnut, cinnamon and cardamom. Taste and add powdered sugar if needed. Refrigerate for couple of hours. Garnish the butternut squash pudding with cinnamon and walnut before serving.
Note: Please do not use our photos without prior written permission. Thanks!

Print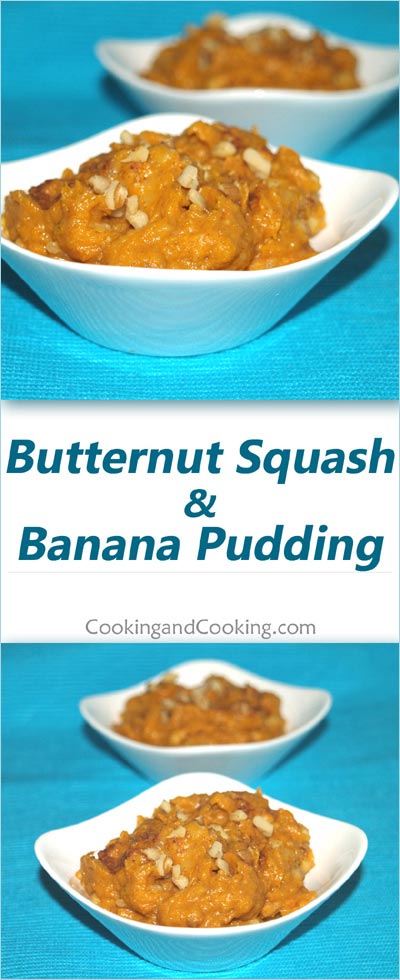 You might also like these...
Stay In Touch