Categories
By Ingredient
Special Occasions
More Links
Butternut Squash Soup
Posted on 2010-02-09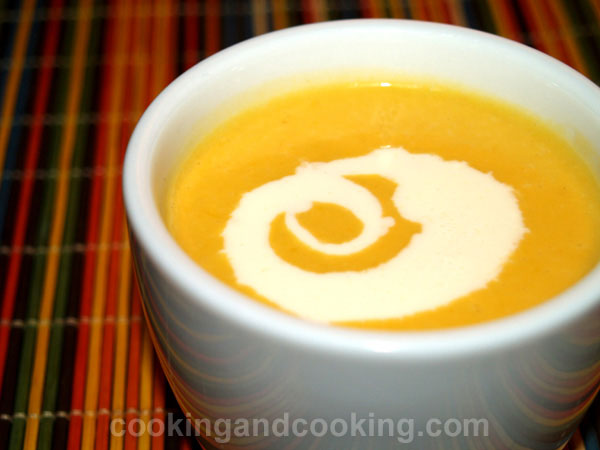 This Butternut Squash Soup recipe is easy, sweet, and full of flavor. Butternut squash soup naturally tastes so sweet, try this soup if you like sweet taste. Butternut squash soup is perfect for cold weather.

Print
---
Yield: Serves 6
INGREDIENTS
1 small butternut squash (about 800 g)
2 medium potatoes, peeled and chopped
1 medium onion, chopped
3 cups water
2 teaspoons butter
1 cup heavy cream 35%
1 teaspoon paprika powder
salt & pepper to taste
INSTRUCTIONS
Wash squash, peel, remove seeds and cut into 2-inches pieces.
Place squash, potato and onion in a pot. Add water, paprika and butter. Cover the pot and bring to a boil over medium-high heat. Reduce heat to medium-low and simmer until vegetables are tender (about 20-25 minutes).
Blend the squash mixture in a blender until smooth. Return to the pot and heat through for 3-5 minutes. Add the heavy cream. Season with salt and pepper, stir well and serve. If soup is too thick, add more water.
Note: Please do not use our photos without prior written permission. Thanks!

Print
You might also like these...
Stay In Touch