Categories
By Ingredient
Special Occasions
More Links
Buttercup Squash with Apples
Posted on 2017-12-05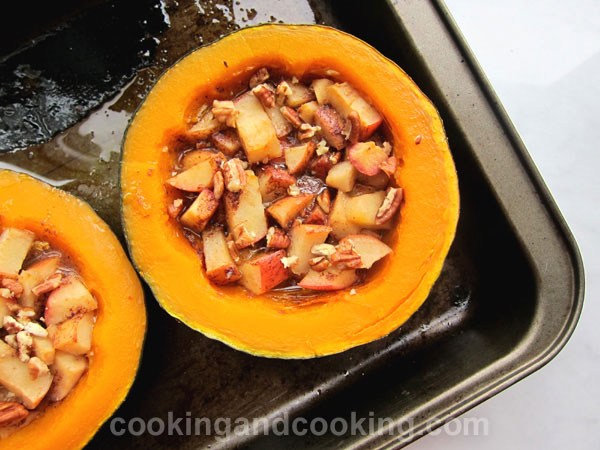 You can't find any easier dessert than this stuffed buttercup squash filled with apple, honey (or maple syrup), and pecans. Buttercup squash with apples is a very simple idea for Thanksgiving table.
All you have to do is cut the squash in half (the hardest part is cutting the squash), scoop out the seeds, fill them with stuffing and bake.

Print
---
Yield: Serves 2
INGREDIENTS
1 small buttercup squash
1 large apple, diced
1 tablespoon butter, softened
2 tablespoons brown sugar
1/8 teaspoon nutmeg
1/2 teaspoon ground cinnamon
honey or maple syrup, optional
coarsely chopped pecan for garnish
INSTRUCTIONS
Cut the squash in half with a sharp knife and remove the seeds. Place them on a baking dish.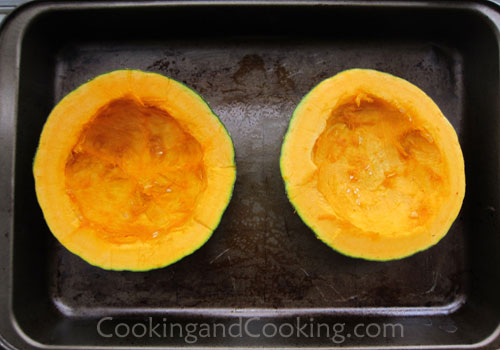 Preheat the oven to 375 degrees F. Combine diced apples with sugar, butter, nutmeg, and cinnamon. Spoon into squash halves.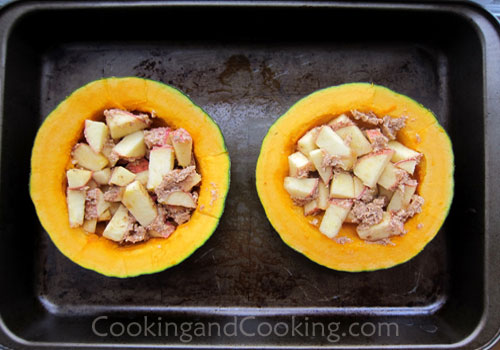 Cover with foil and bake for 50-60 minutes or until squash is tender. Garnish with pecan and honey and serve.
Note: Please do not use our photos without prior written permission. Thanks!

Print

You might also like these...
Stay In Touch