Categories
By Ingredient
Special Occasions
More Links
Brussels Sprouts with Bacon
Posted on 2013-01-10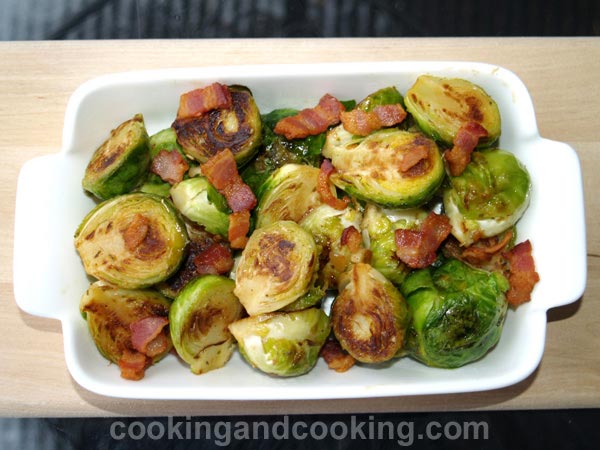 If you are looking for a recipe for side dish, try Brussels Sprouts with Bacon recipe. Brussels sprouts with bacon is a perfect side dish recipe to serve with whatever you are grilling up at any occasion.

Print
---
Yield: Serves 4
INGREDIENTS
20 Brussels sprouts
3 bacon rashers, diced
1-2 tablespoons canola oil
1 teaspoon dried oregano leaves
4 garlic cloves, finely chopped
2 tablespoons lemon juice (or more, depends on your taste)
salt and pepper to taste
INSTRUCTIONS
Heat a skillet over medium-high heat (without oil). Add the bacon and fry until crispy. Remove the bacon and transfer to paper towels. Set aside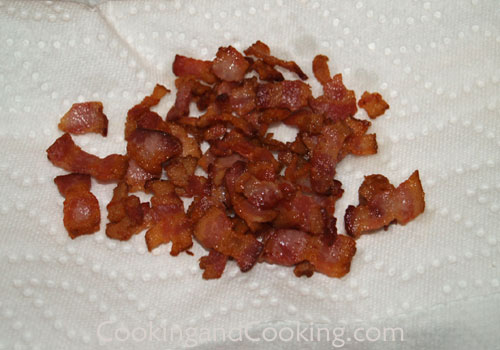 Wash the Brussels sprouts well. Trim off the bottom of the Brussels sprouts and remove any damaged or wilted leaves. Cut in half.
In a frying pan, heat the canola oil over medium-low heat. Add Brussels sprouts and fry until slightly golden brown, about 10 minutes.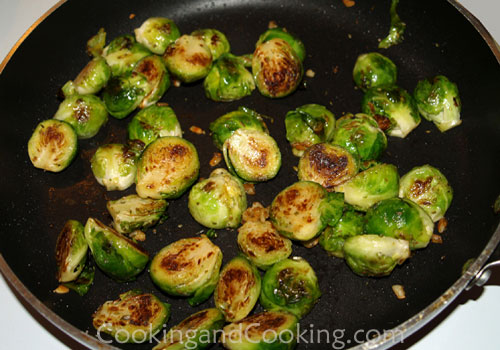 Add oregano and garlic. Fry for 1 minute. Cover and let the sprouts become tender, about 6-7 minutes. Remove from heat. Add the lemon juice, salt and pepper to taste. Add bacon, toss well and serve.
Note: Please do not use our photos without prior written permission. Thanks!

Print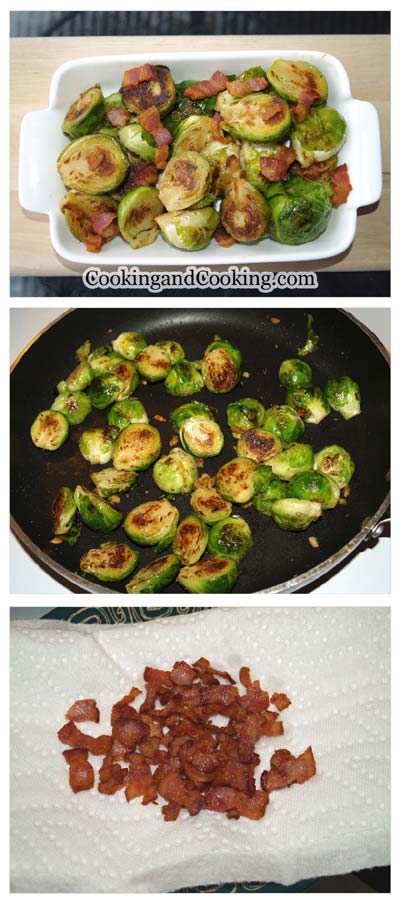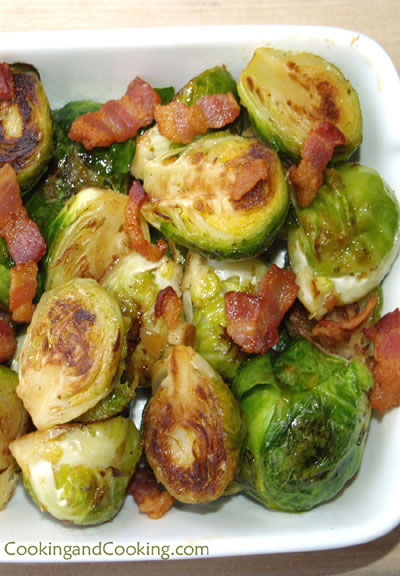 You might also like these...
Stay In Touch