Categories
By Ingredient
Special Occasions
More Links
Broccoli Soup
Posted on 2010-03-26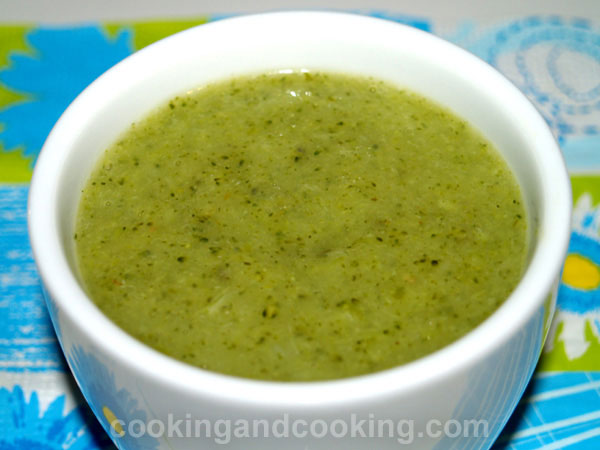 What could be more satisfying than a bowl of hot Creamy Broccoli Soup, that is easy to make and delicious. This simple and flavorful broccoli soup is on the table in less than half an hour. Hope that you enjoy as much as I do.

Print
---
Yield: Serves 5-6
INGREDIENTS
400 g broccoli florets, washed
2 medium potatoes, peeled and chopped
1 small onion, chopped
3 cups water
3 tablespoons dried basil
25 g butter (optional)
2-3 tablespoons lemon juice
2 teaspoons dried oregano leaves or dried thyme
1 cup whipping cream 35% (optional; add whipping cream for creamy soup)
salt & pepper to taste
INSTRUCTIONS
Place broccoli florets, chopped potatoes, chopped onions and water in a saucepan. Heat over medium-high. Cover the saucepan and bring to a boil. Reduce heat to medium-low and simmer until vegetables are tender.
Blend vegetable in a blender. Return to saucepan, add butter, dried oregano leaves, basil and lemon juice. Season with salt and pepper. Cover and cook for 3-5 minutes. If you like creamy soup, add whipping cream instead of butter and, serve with lemon juice on the side.
Note: Please do not use our photos without prior written permission. Thanks!

Print
You might also like these...
Stay In Touch