Categories
By Ingredient
Special Occasions
More Links
Banana Pudding Pie
Posted on 2012-08-01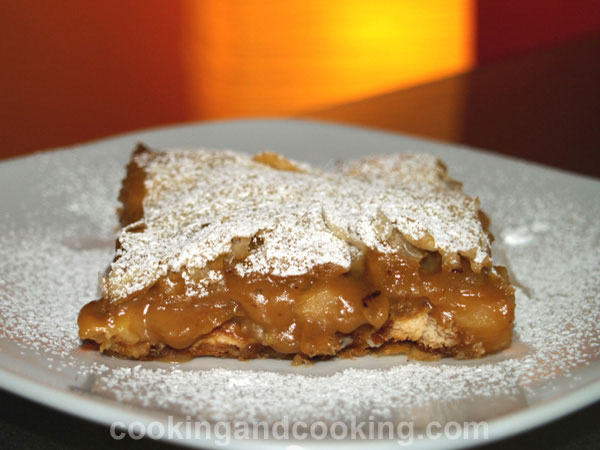 Here is a simple, creamy and delicious recipe for Banana Pudding Pie using puff pastry. This banana pie is made with bananas, custard powder, puff pastry sheet and vanilla wafers.

Print
---
Yield: Serves 10
INGREDIENTS
2 sheets frozen puff pastry
4 ripe bananas, halved lengthwise and sliced
about 48 vanilla wafers
1 teaspoon vanilla extract
1/2 cup brown sugar
5 tablespoons custard powder
4 cups milk
2 tablespoons instant espresso coffee (optional)
powdered sugar for garnish
INSTRUCTIONS
Defrost the puff pastry overnight in the refrigerator (or according to the package directions). Unroll the defrosted puff pastry and place on the counter top for about 20 minutes.
Meanwhile, in a small pot, mix together the custard powder, instant espresso coffee, sugar and vanilla extract. Gradually add cold milk and stir until well blended. Bring to a boil over medium heat. Continue cooking over medium-low heat, stirring constantly until thickens (about 5-6 minutes). Remove from heat and set aside.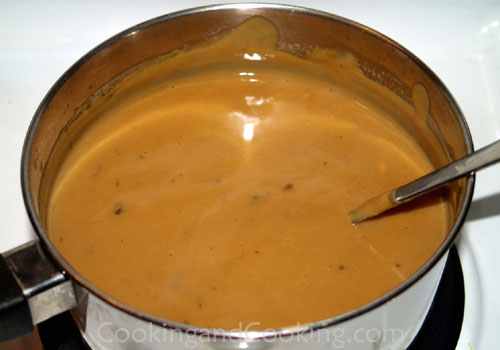 Preheat oven to 350 degrees F. Lightly spray a 10x14-inch baking pan with non-stick cooking spray. Transfer the first puff pastry sheet onto the bottom of the baking pan and press to shape into the pan.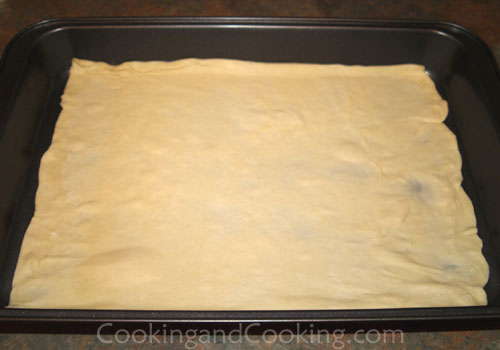 Place the biscuits over the puff pastry.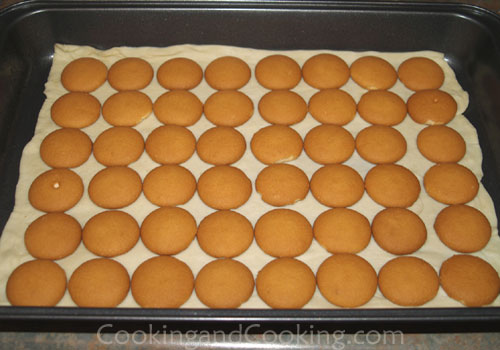 Place the bananas on top of the biscuits.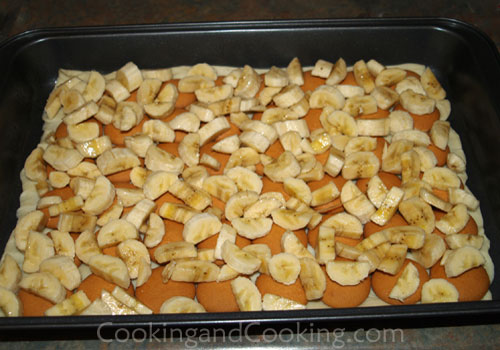 Pour the custard mixture over the biscuits and bananas. Spread it with a spoon until everything is covered with the custard mixture.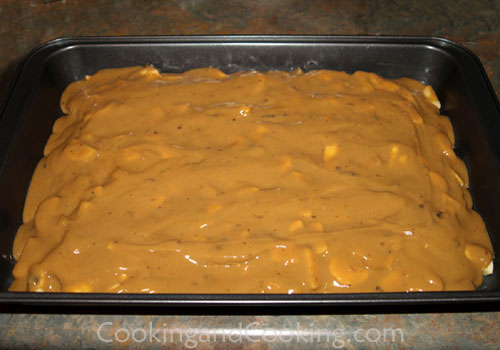 Cover the custard layer with the second puff pastry sheet.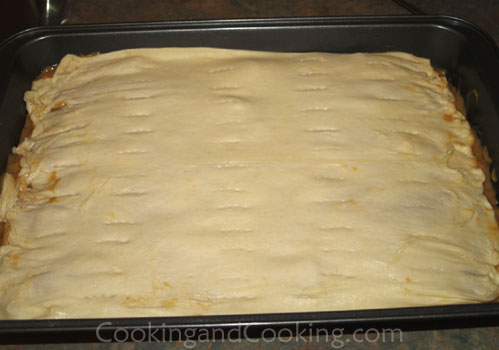 Place the baking pan on the middle rack of the oven and bake until golden, about 35-40 minutes.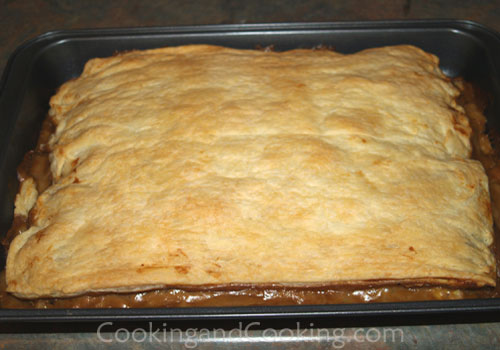 Remove from the oven and let cool to room temperature. Cut into squares. Dust with powdered sugar just before serving. Serve cold or warm.
Note: Please do not use our photos without prior written permission. Thanks!

Print

You might also like these...
Stay In Touch